I have been wheeling several times with a buddy who has an IFS 4 runner of the same vintage...slight lift on 33's.
My LUV with just a 3" body lift and some minor engine mods outwheels the hell out of it. (here it is following me through a river crossing)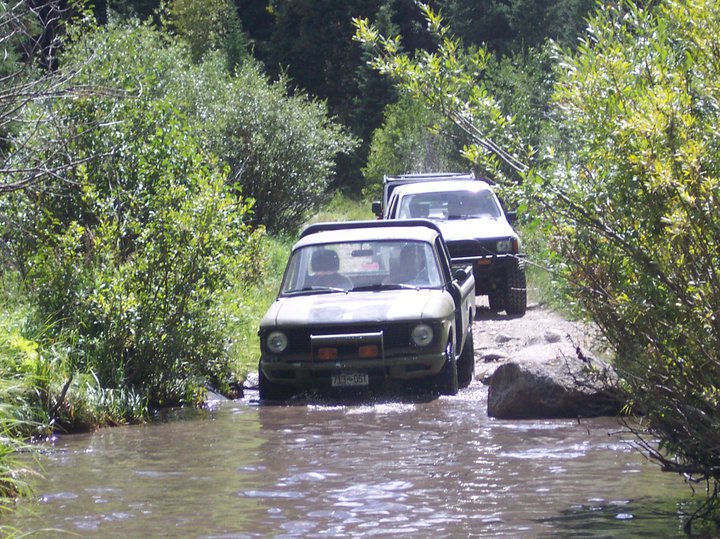 It's a nice rig, but the LUV is a hell of a stout little chassis as is.
_________________
1980 4x4, 3" body lift, G180/G180 head, Pacesetter header, Offenhauser Dual Port Intake, Weber 32/36, Electronic Ignition, Glasspack & a Smokestack.