You could get a replacement filler tube (not sure if that's the right name) I put a different bed on my luv, and it had the same issue. The section were the cap goes to the bed had a bolt on the back. At least that's how I would go about it.
_________________
1980 Luv 4x4 with a 5 speed tranny.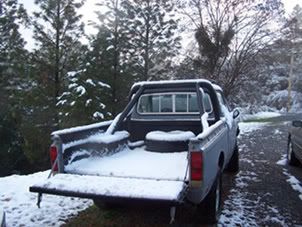 "When all else fails, follow the directions".