I got a 12 bolt rear end out of a mid-80s Trooper a long time ago. It came with disk brakes. I finally decided to put it in the truck.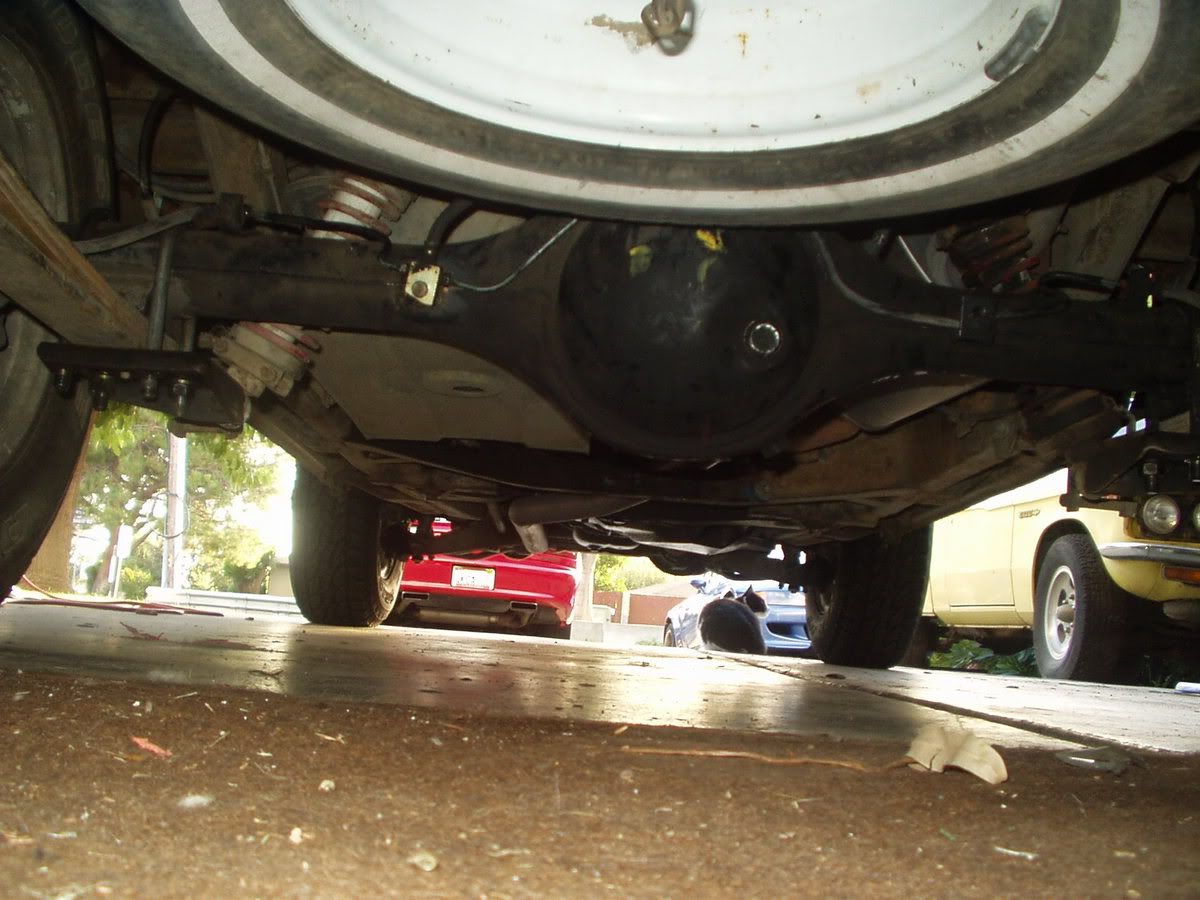 Here's what I found:
1) The brake line connection is normally on the passenger side. I welded a nut to the driver's side and moved the connection. I just re-bent the lines a little bit.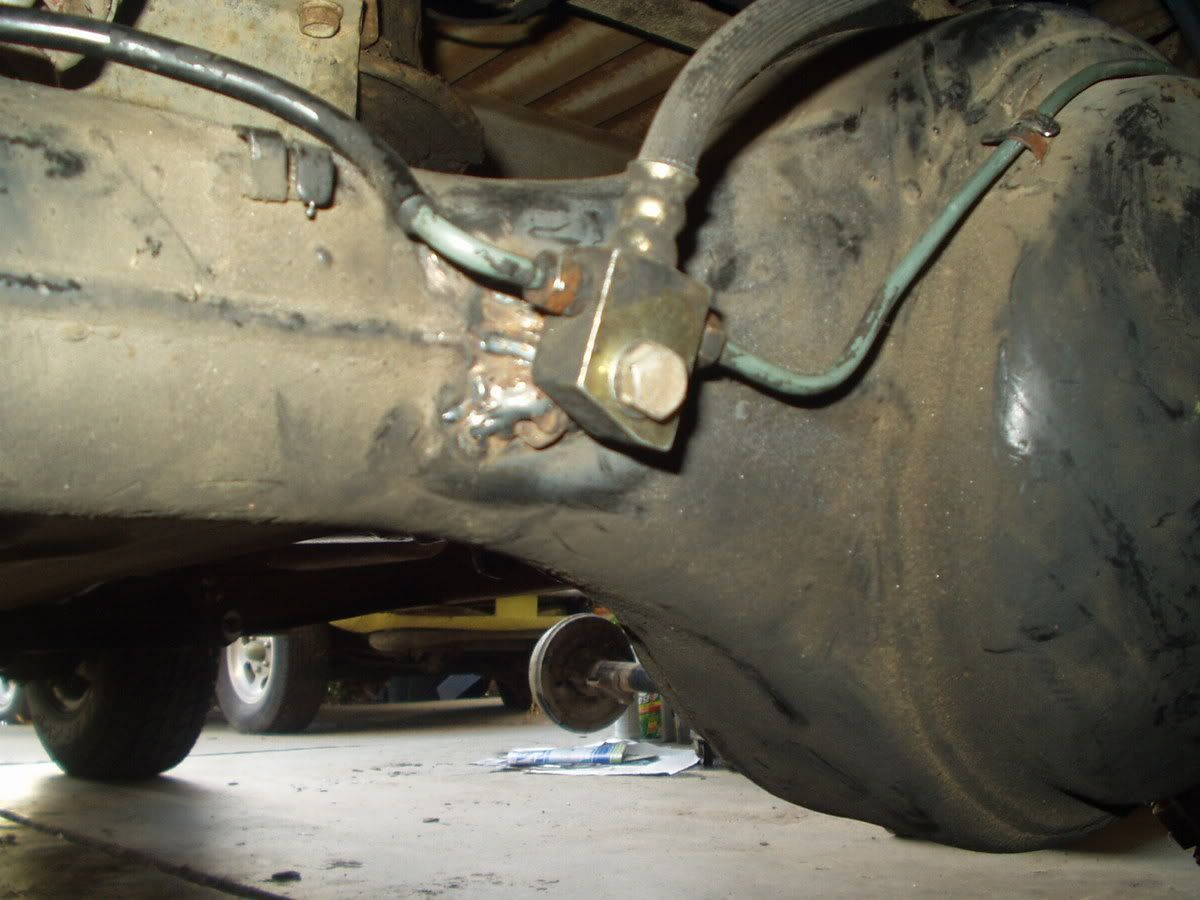 2) The U bolts are bigger. By elongating and enlarging the holes on the bottom plate, I was able to use the same plate.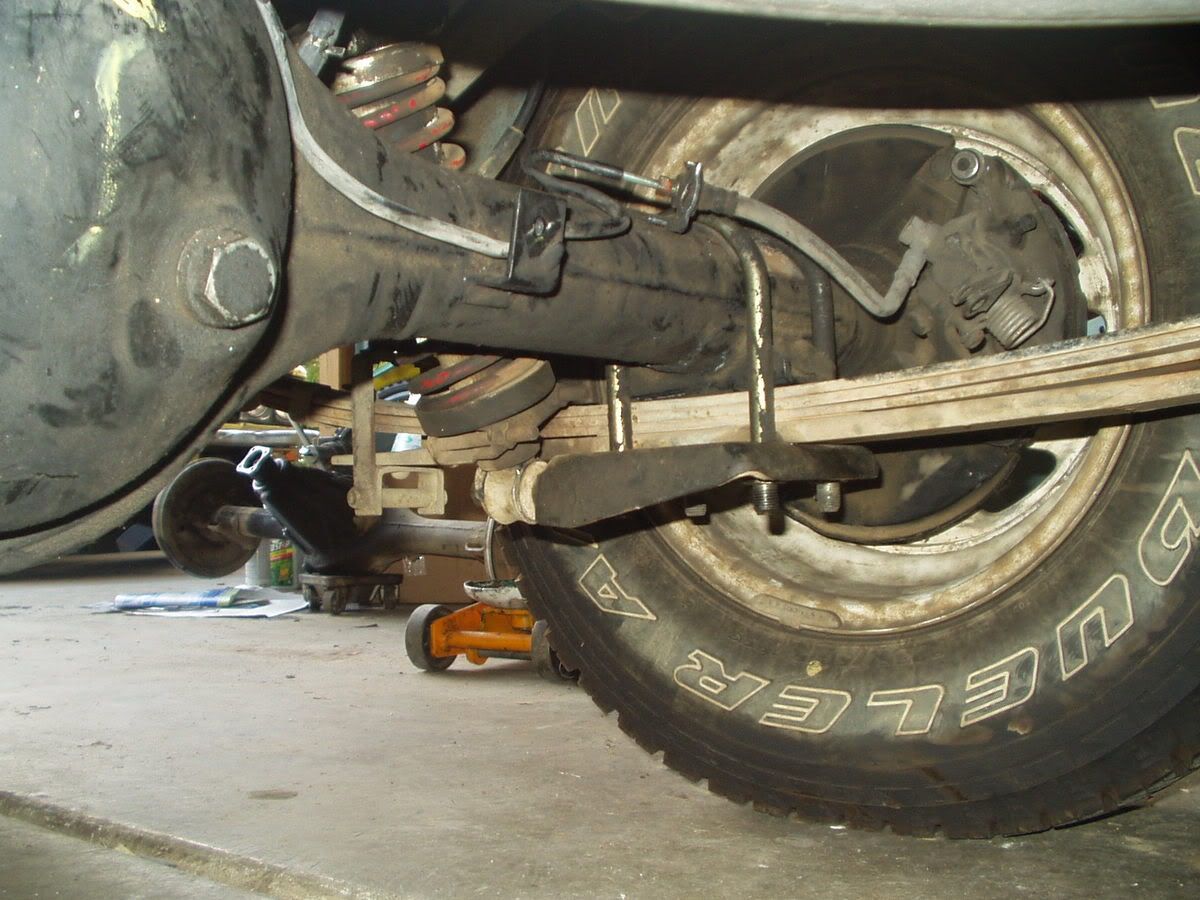 3) the driveline was a PAIN IN THE NECK. You'd think it would be just a simple task for a shop to put the Isuzu end (which I also snagged when I got the diff) on the Luv driveline, but noooo. It needed to be shortened 1" but, because the Luv driveline is larger diameter all but the very end, it couldn't be shortened. I was lookang at $300 for a whole new driveline. Being basically cheap, I cut off the old one, rigged a shim, welded the whole thing, then ground and painted it to hide my exceedingly ugly welds. It finally works, although I still need to get it balanced.
4) The track width is slightly wider. You'd think I'd have measured them, but of course I didn't. I actually like the wider track a little better. It puts the rear wheels about equal to the front. (I have yet to see what it does to the handling).
5) I haven't rigged a parking brake yet. I need to get one off a Trooper and figure out how to connect it. It shouldn't be too hard.
All in all, it works OK. I did it for the gearing and the disk brakes but for you V8 guys, I hear it's much stronger than stock.