Hi guys,
I'm in the UK,
A internetphobic friend of mine recently bought a modified Chevrolet LUV and we are trying to find some information about its history. It was imported from USA, he bought it from a dealer. I found an old advert online which seems to be the same truck,
http://chevrolet.offerclassiccars.com/c ... ckups/6133
Apparently it has 327 SBC in it, and would like to know some information about the engine so we can make a plan regarding tuning it.
It's a pretty quick little truck, so someone has put some time, money and love into this LUV. It looks great too, paintwork is immaculate. It has louvers in the bonnet which I think would be a bit distinctive.
It has SBC, th350 gearbox, Ford 9 inch rear axle, aluminium radiator, rear bed cover.
Looking on the LUV register I found a description that sounds like the tuck
Attachment:
File comment: LUV register description I think matches the truck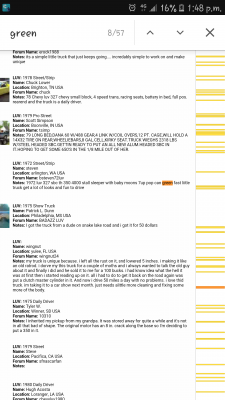 Screenshot_20160413-134802.png [ 477.67 KiB | Viewed 2665 times ]
I've added some pictures, if anyone knew of this truck I'd love to hear about its history.
Attachment:
File comment: I recently changed the seats for him and mounted the shift on a pedestal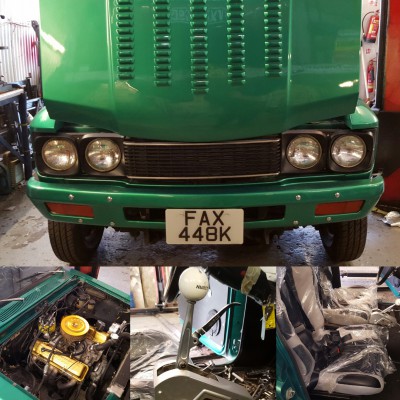 IMG_20160405_122442.jpg [ 1.7 MiB | Viewed 2665 times ]
Thank you