My seats finally arrived. They are narrower, YAY!
However, the item was not exactly as described...
The driver seat frame is toast...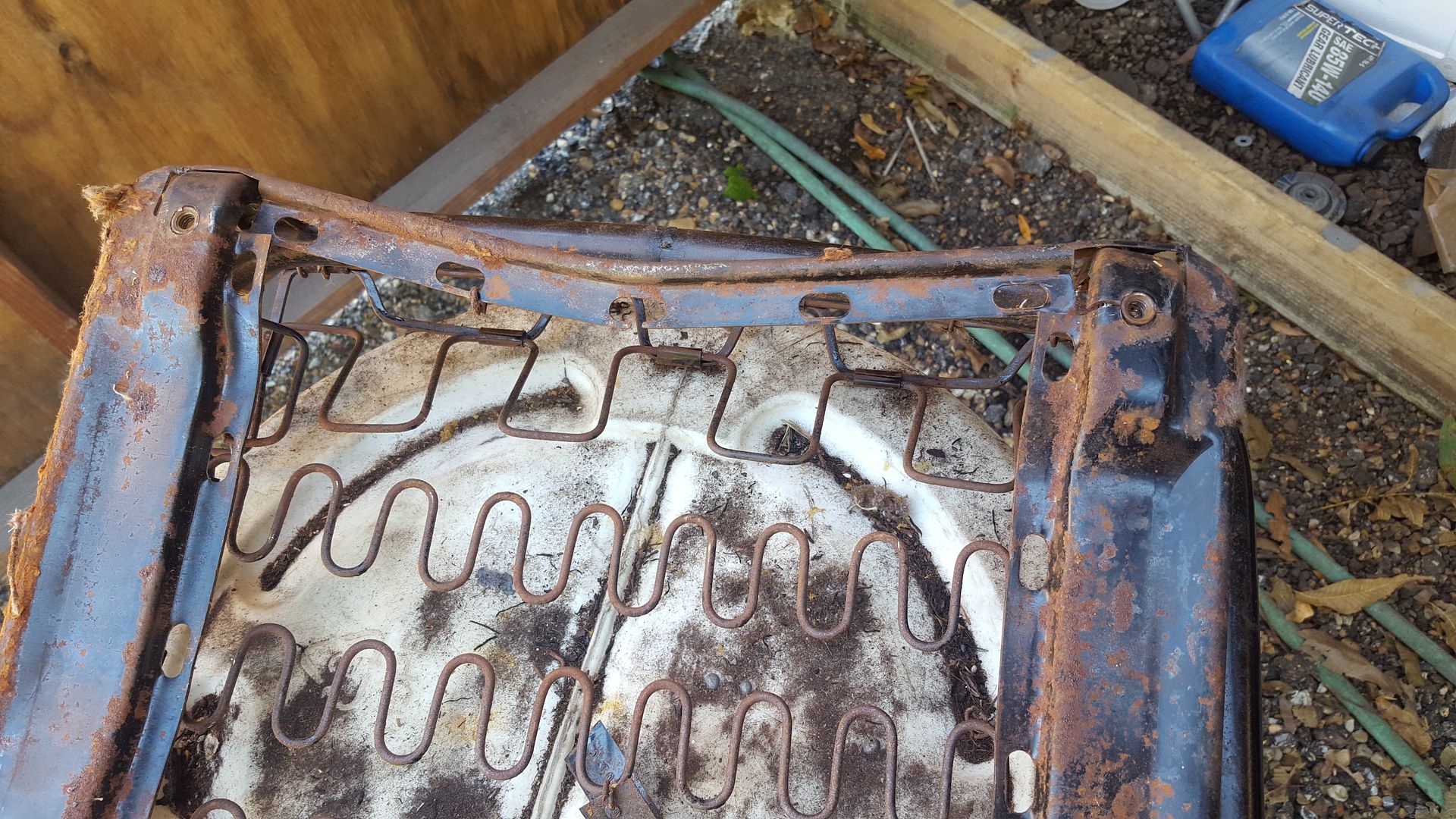 I will not use the frame, but to do my pre fitting, I welded it up, scabbing in what was missing...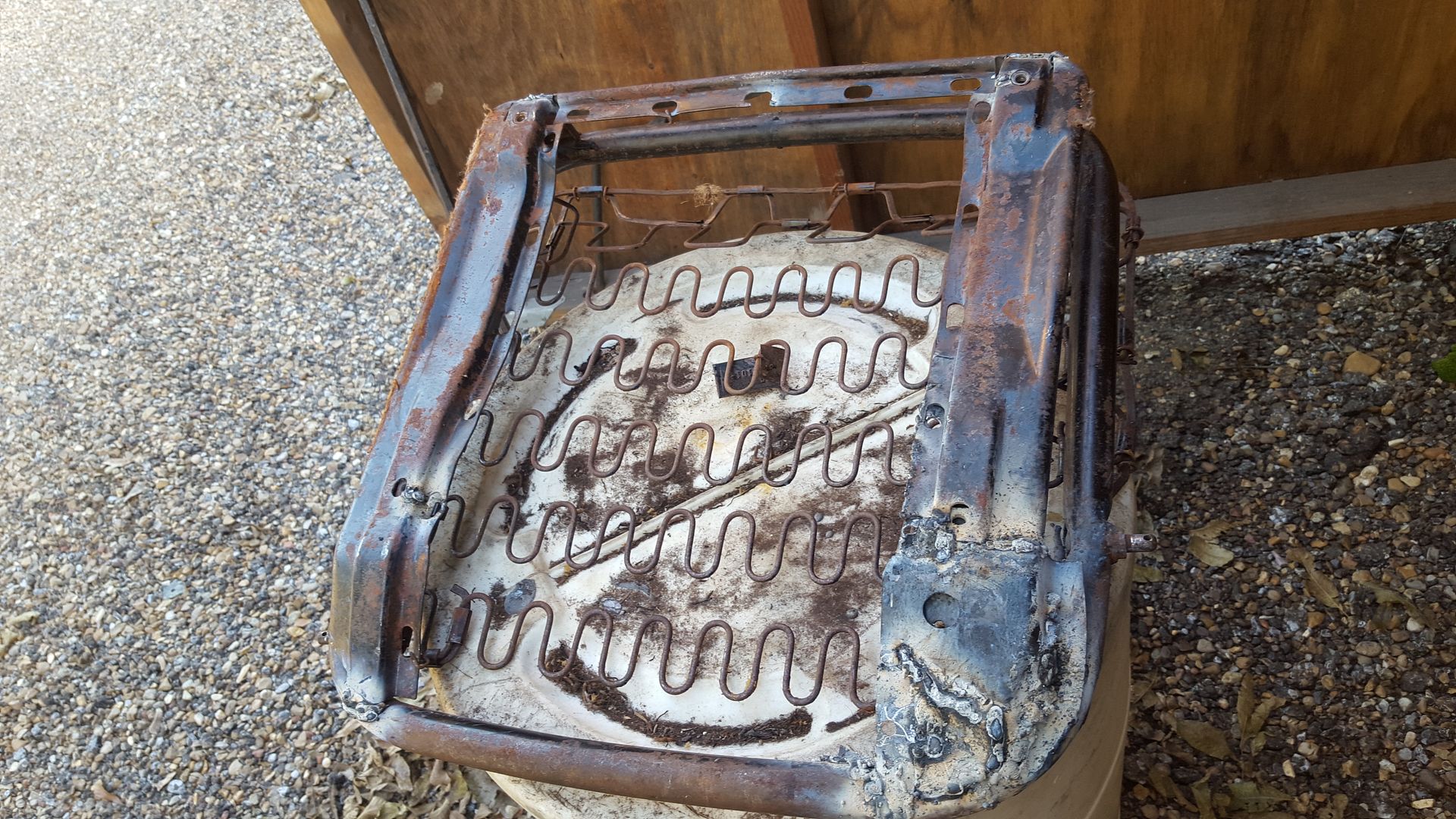 Got the seat back together...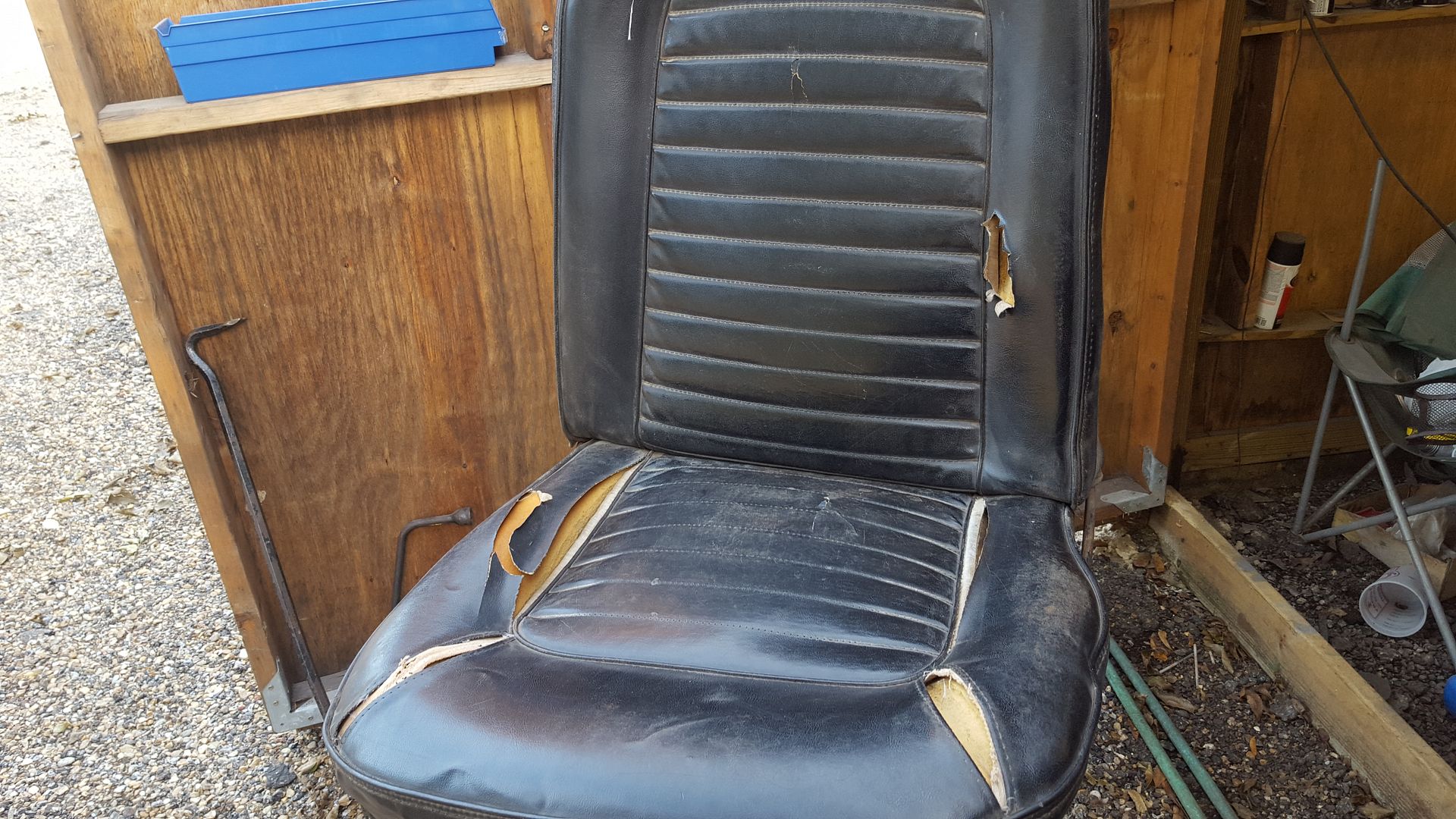 And the console will fit between them...