Ok, I am attempting this the same way I did my panels on my Karmann Ghia a few years ago.

Got the board panel from Home Depot, along with the 3M 77 spray glue and the Gorilla Tape. The fabric came from Joann.

First, got the old panel out. As you can see from the first pic, it was pretty hammered. Got the outer fabric off it fairly easy. I guess the 40 year old adhesive was past its due date.

I then set the old panel board on the new wood and traced it out. Used my handy jigsaw and some 2.0 reading glasses from Walmart to see what I was doing (hey, I'm pushing 50 and diabetic, I'm lucky I can still see well enough to drive legally). 1.25" hole saw works quite well for the window crank and door handle holes.

I then did the same thing with the fabric. I wish I had gotten my scissors sharpened first, but they did the job.

I then sprayed the board with the 3M adhesive (my God that stuff works good!!). Laid the fabric on, smoothed it out and taped the excess on the back (yes, Gorilla Tape does an excellent job here).

I haven't gotten it installed yet because the little panel clips are being a complete PITA to get the all lined up the correct way. It doesn't help my truck is parked in a north facing underground carport in northern Washington in winter, I can't see a thing at times.


Anyway, on to the pictures.
Attachments:
File comment: Original panel. I think you can see why I'm redoing it. :)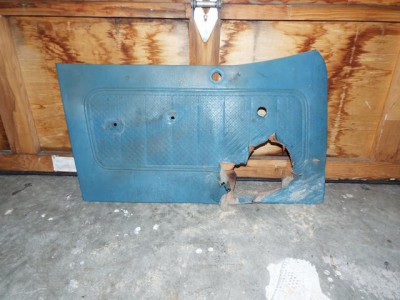 door panel 1.jpg [ 88.68 KiB | Viewed 2538 times ]
File comment: Poor thing. Looks like a giant mouse took a bite out of it.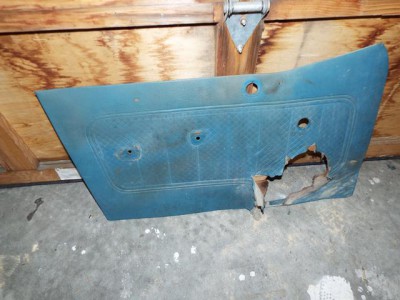 door panel 2.jpg [ 86.85 KiB | Viewed 2538 times ]
File comment: Fabric off.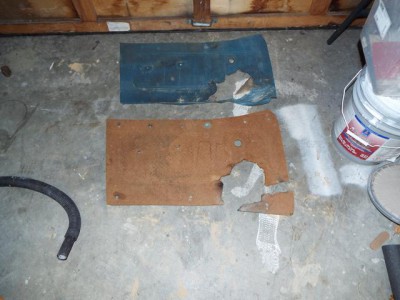 door panel 3.jpg [ 83.91 KiB | Viewed 2538 times ]
File comment: Close up of the fabric. Key for size reference.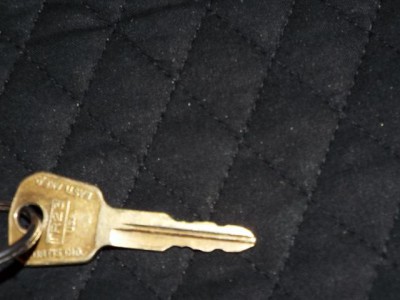 door panel 4.jpg [ 74.03 KiB | Viewed 2538 times ]
File comment: Finished product ready for install.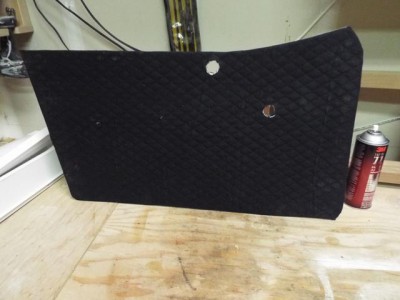 door panel 5.jpg [ 72.3 KiB | Viewed 2538 times ]

_________________
1980 4x4 in the process of being grafted onto a 1989 Trooper frame.