love4theluv wrote:
pertronix is generally the way to go for cost
I used a 85 trooper/pup w/1.9L distributor, electronic does away with the points. I got it on sale from rockauto for slightly less than the pertronix so I went that way. it goes in place of the stock one like it belongs there.
either one works just fine depends on what you can find cheaper. try ebay for the distributor and see if you can snag one for cheap used, not much to wear out inside.
I turns out my Vaccum advance needs to be replace,d so it's actually worth for me to get the distributor.
I see that Rock Auto has both the 81 Luv and 85 Trooper. The Luv is $36 less. Any difference between the two?
_________________
1980 Luv 4x4 with a 5 speed tranny.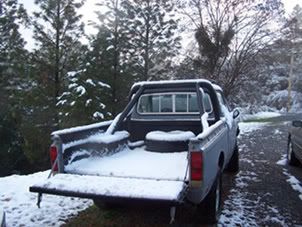 "When all else fails, follow the directions".