Fitted the Trooper top arm to the Luv today.
It fits perfectly and cant see any problems. Bolted it all up and put the wheel back on and let the jack down.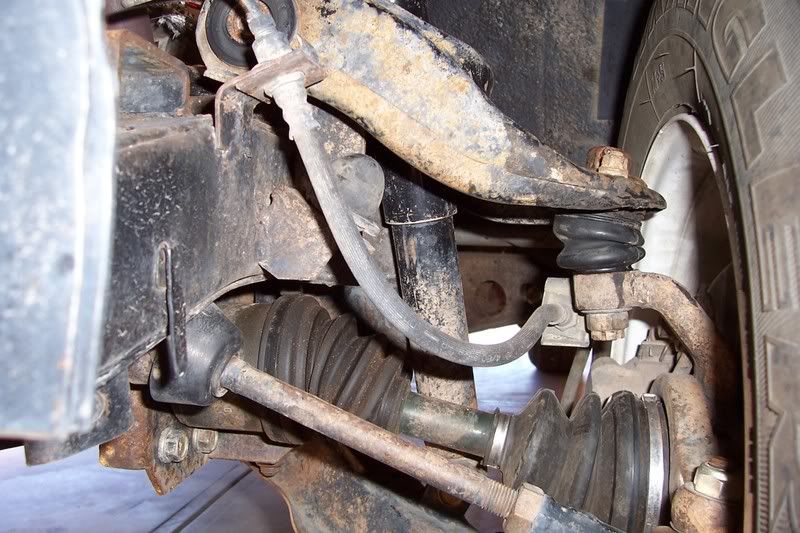 I noticed straight away that i now have more clearence between the arm and bumpstop. Therefor i now have more suspension travel.
Here a pic of how my Luv rides with the Luv arms, my t bars are cranked for max lift and the arms ride on the bumpstops.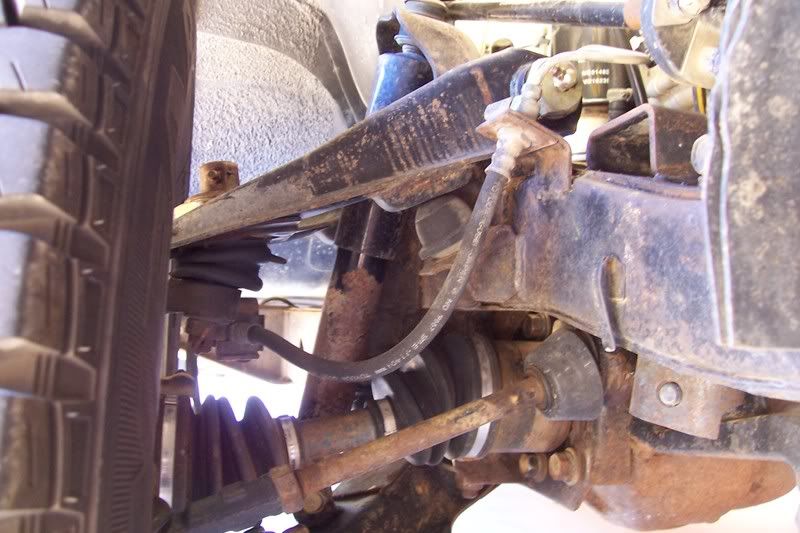 _________________
1980 4x4 KBD40 ISUZU/Chev Luv
Factory Fitted c190 Diesel Engine, ARB BullBar, Ramsey Winch, Custom Tilt Tray,
LUVTRKR wrote:
It does have a license plate so technically it is a street truck, that sets off car alarms and makes kids cry. lol