LUVchild53 wrote:
I have a 1979 LUV that I need springs, and and other small brake parts. I am unable to locate any sources for these parts. Being a former Navy aviation parts specialist, I know there must be parts from other Isuzu cars and trucks that will interchange. I trued to download the interchange manual on this site , but, I have a MAC and it won't open the windows file. Is there someone that can shed some light on a interchange source for these Isuzu trucks and cars OR a source for rear brake parts? Thanks!
Do you mean springs on the drum brakes or springs as in leaf springs? I've seen a fair amount of brake part kits on RockAuto.com.
If it's leaf springs, there are some shops that can refurbish them.
_________________
1980 Luv 4x4 with a 5 speed tranny.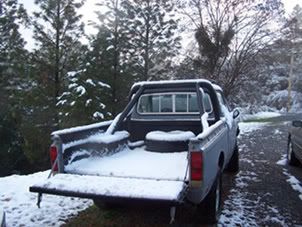 "When all else fails, follow the directions".