papacarn wrote:
Thank you for the reply. The spring I am referring to is external, and fits just under the boot on the transfer case shift lever
I checked my info on shop manuals but could not find anything on the spring. Perhaps you can contact your local transmission shop and see if they have any suggestions. Or perhaps another Luv owner will chime in on this post.
_________________
1980 Luv 4x4 with a 5 speed tranny.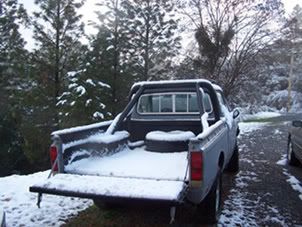 "When all else fails, follow the directions".