Fox wrote:
hey there fellers. my 76' is running strange now it keeps losing power going up hills and doesnt seem to have any torque. pretty sure the carb needs rebuilt on er. gonna try and attempt to rebuilt the carb on it. any tips for that? if i cant get that working good again what are some good replacements for it that just bolt on there?

thanks
It's been a long time since I had mine rebuilt. At one point they sold kits, but it covered a variety of carbs. There are some companies you can ship your Carb to rebuild. I am not sure what they charge now though (been over 6 years for mine).
_________________
1980 Luv 4x4 with a 5 speed tranny.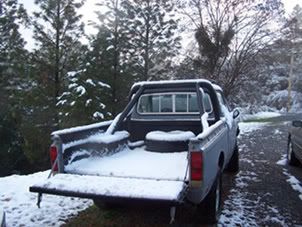 "When all else fails, follow the directions".