BigNorm wrote:
Hi guys and gals. I'm in the process of putting together a motor to go into my 81 4x4 Luv. The previous motor was aG180. It threw a rod out the side of the block. I was planning to use the G180 head on the G200 block to increase the compression ratio. I was also going to port and polish and deck the head. Is there an ideal valve size? I was thinking of going with intake valves from the 2.3L. I've heard there could be clearance issues with this. I thought that a little clearance could be gained by having the cam reground reducing the lift slightly while gaining duration. The other option would be to use the 2.0 valves on the 180 head. I was also giving thought to using the exhaust manifold from a 90 trooper that has the 2.3l motor since it provides a tri y configuration stock. I'll be using a Weber carb for induction on the stock intake which will be port matched on both sides an having any casting defects removed. Any helpful advice would be greatly appreciated. I don't expect this little motor to be a rocket but I do want it to provide as much power as possible. Forced induction is not an option at this time. Thanks.
Did you get any more info? I was curious which direction you decided to go with head and the valves.
_________________
1980 Luv 4x4 with a 5 speed tranny.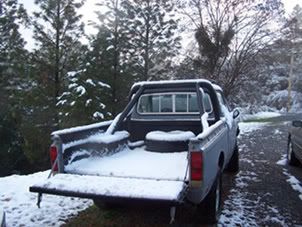 "When all else fails, follow the directions".