There is a rod between the brake booster & master on disc setups that must be adjusted to an exact length in order for the master piston to travel the correct distance with each stroke of the pedal, I assume the type same adjustment is found on drum applications . A FSM will have the dimension, it will be similar to the attached pictures. I fabricated a test gauge/tool from aluminum flat stock, but a credit card would also work.
Attachments: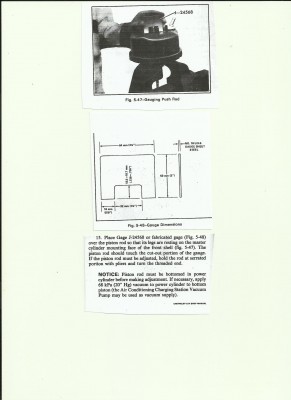 LUV booster adjust.jpg [ 274.08 KiB | Viewed 756 times ]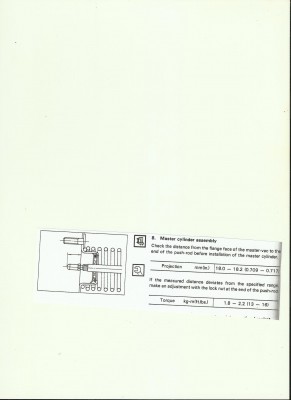 Trooper brake booster rod adjust 001.jpg [ 290.08 KiB | Viewed 756 times ]

_________________
'78 Chevy LUV,1.9,4sp,headers,31's,SAS Dana 30,Dana 20,SOA rear w/Aussie Locker, rough body, bought new 12/4/78.
'87 Trooper,2.3,5sp,headers,31's,ball joint flip & spacer,Aussie Locker rear,Superwinch hubs,brush guard w/5.5K winch,more to come.