donhaywood wrote:
3638.....Tell me, did you have a lot of trouble with all the rubber gas lines getting re- attached? I've been wanting to repair my gas sending unit but am afraid I'll screw up the hoses. I have a vent system in the left front of the bed. Did that give you any trouble? Thanks.....
On my luv the some of the old hoses on the tank were stubborn to take off, but the new ones went on easy.
_________________
1980 Luv 4x4 with a 5 speed tranny.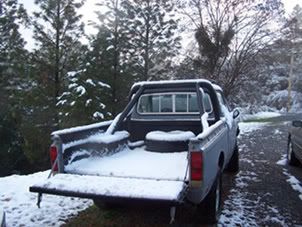 "When all else fails, follow the directions".