fausta wrote:
Hello,
I have had my 1976 LUV which I have owned since 1985 restored stock and I simply cannot find an exhaust manifold anywhere.
Does anyone have one to sell or can anyone point me in the direction to find one? Mine is so cracked that it cannot be welded.
Any help would be appreciated.
I would post in the Classifed section of the forum. Make sure to include your location. Then if that doesn't work start searching junkyards via onilne.
_________________
1980 Luv 4x4 with a 5 speed tranny.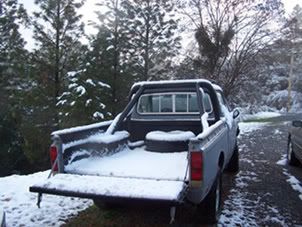 "When all else fails, follow the directions".