1badluv wrote:
It isn't the pins on the hinge that are worn. The pins are made from a harden steel, what wears out is the casted hinge surrounding the pin. The only way to fix the hinge is to remove the pin and drill out the hole. Then have a new sleeve pressed into the hole, reinstall the pin. If you want the hinges fixed to better than new send me your old set as a core and I will send you a remanufactured set of luv hinges. I have 2 sets on hand. My Machinest already has new bushing sleeves, harden steel pins, and the pivot arm made and ready to go. The tooling is done guys. Price without shipping is $135 for both doors. That doesn't cover the spring if it is missing. I don't make money on shipping so whatever I pay you pay. I'm just trying to help & remedy a problem here.
Mike.
Hey Mike do you still have a set of hinges? I sent you a PM
_________________
1980 Luv 4x4 with a 5 speed tranny.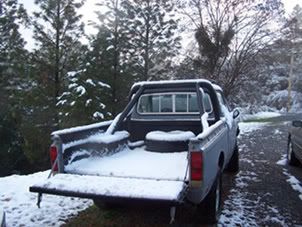 "When all else fails, follow the directions".