Equilon wrote:
What if you go up in size to a 15 rim. Anyone have that setup.
I have that size/rim on my truck. When I first got it it came really close to fender. Not what you want for off road or rough terrain.
You can raise the torsion bars which helps some. Though I ended up putting on a body lift kit for more clearance.
_________________
1980 Luv 4x4 with a 5 speed tranny.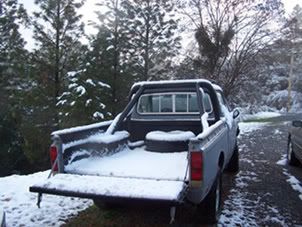 "When all else fails, follow the directions".