Welcome to the new thread! I was having trouble getting the whole thing to come in, (DSL), and had to refresh two or three times to get the whole final page, so I started a new thread. Appropriately enough, the engine is at the beginning of assembly, and as you will see there will be photos aplenty.
I must begin by saying that the work done by Pacific Auto Machine has been awesome and precise. Great quality service, and I highly recommend them to all you LUVvers. I plastigaged the main bearings, and the rod bearings. All the main bearings had .0015" oil clearance, and all the rods had .002" oil clearance. I assembled the short block yesterday, with Lisa taking most of the pictures.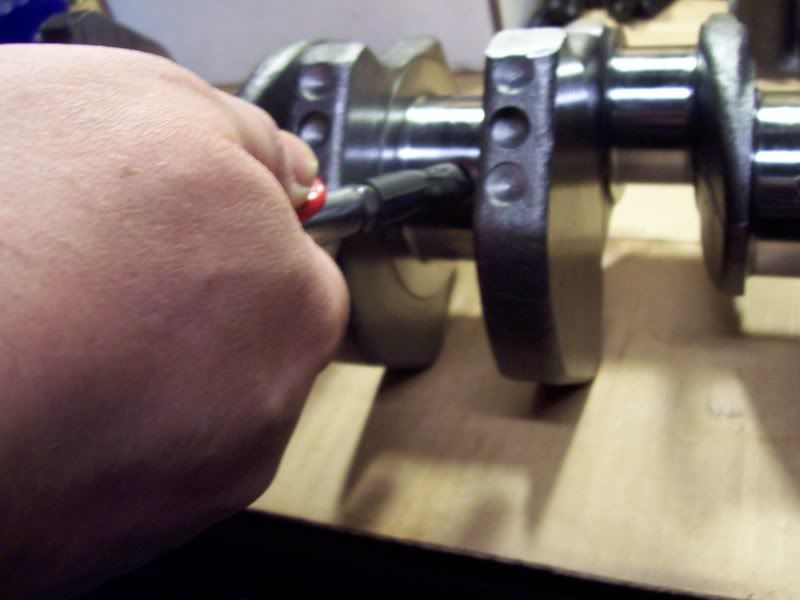 I blew out the crankshaft oil passages with brake cleaner and compressed air/Olympia meets Salem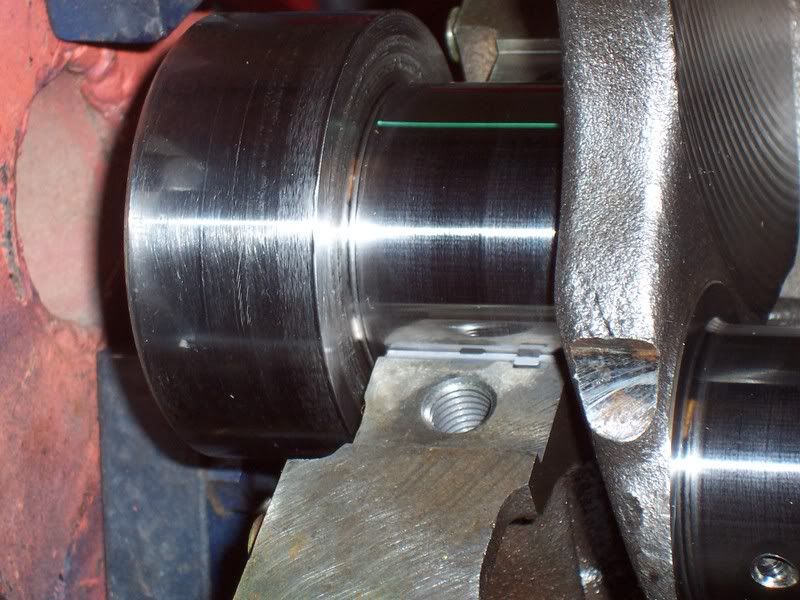 Three blocks. Taz's block is under the table saw/Plastigage on the first main bearing
All the mains were plastigaged together!/Starting to re-ring
#1 piston with the new rings installed. Top ring is chrome./Compressing the rings
.030" oversized pistons in a matched set/Installing the second compression ring with a stepped-edge downward
I dipped the piston ring lands in oil before compressing/Engine assembly lube was used on all the bearing caps
A new rod bearing/Plastigaging the rods...they were all .002"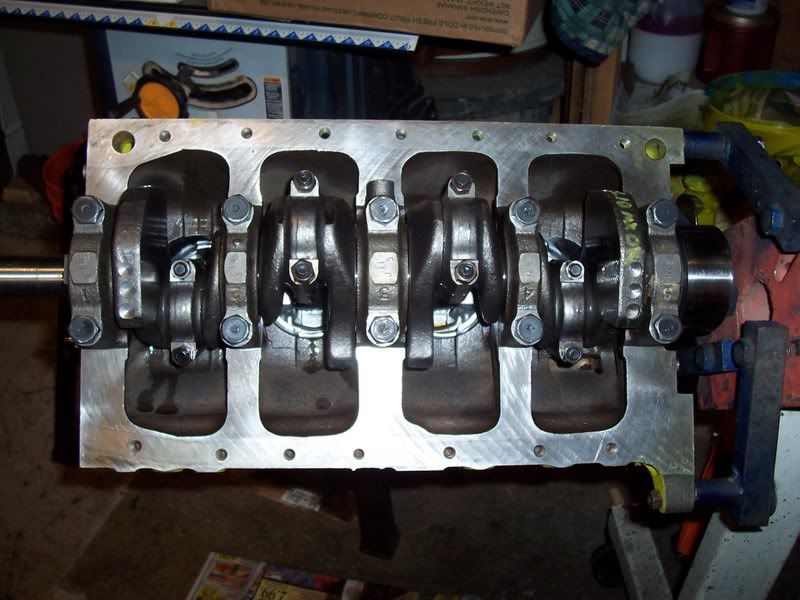 All torqued down! Main caps were 72 ft/lbs and rod caps were 43 ft/lbs./Smooth moving!
A work of art!/Awesome precision!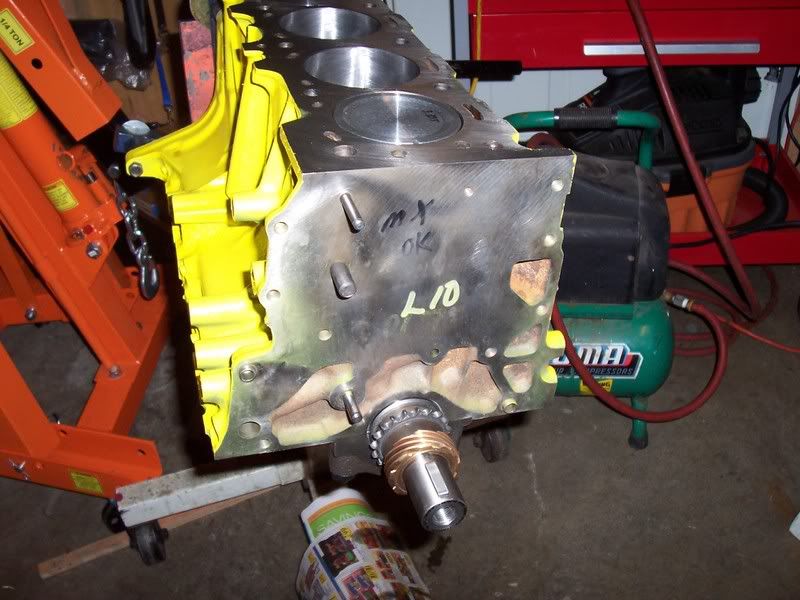 I LUV the yellow!/Timing gear and spiral gear installed
Next post: Installing the rear main oil seal
_________________
'78 1.8L 4-speed Fleetside
The only thing more beautiful than a sunset is a sunrise.