you may have allready got the info you need, if not here is something that may help. i have access to alldata online. i can get basically anything you might need on any car back to 1982. so i got info for an 82 isuzu truck here. same shit as a luv.
just give me a shout if anybody needs any info like this or similar.
Install the chain with the larger number of links (50) between mark plates (1) and (2) facing toward the chain guide. (Fig. 4)
Align lower mark plate with bottom index mark on crank sprocket (Fig. 3).
If automatic adjuster was removed, re-install the adjuster. Set adjuster shoe in the fully retracted position (Fig. 2).
Align camshaft sprocket index mark with upper mark link and secure with mechanic wire (Fig. 1).
this info goes with this pic.
this is for removing timing chain, which i suppose you didnt do. but it might be helpful info.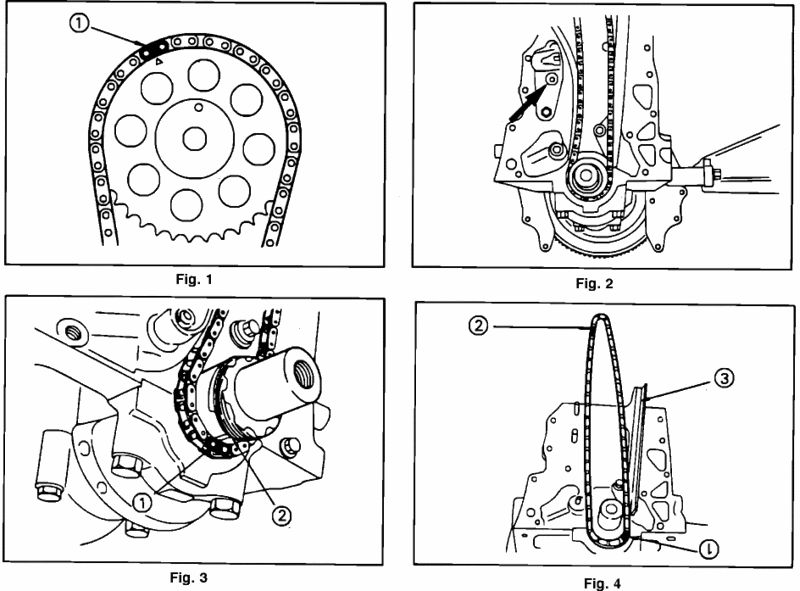 all the bolt specs for the motor.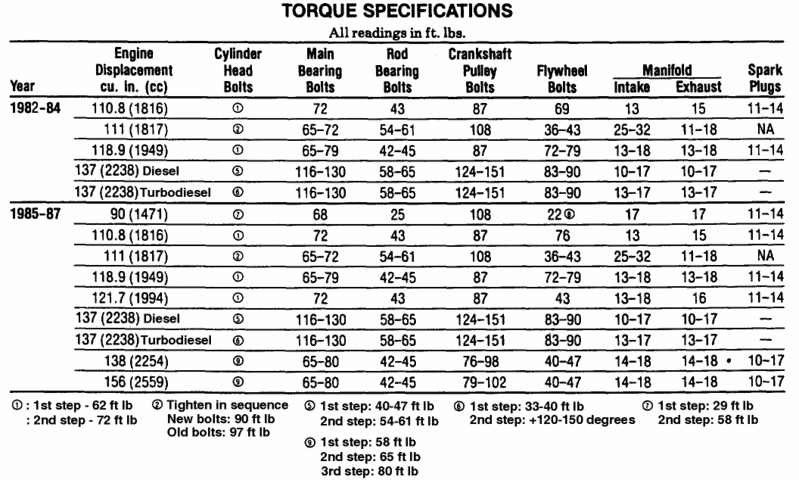 this is just misc info i found that might be helpful to you or another stock luv owner.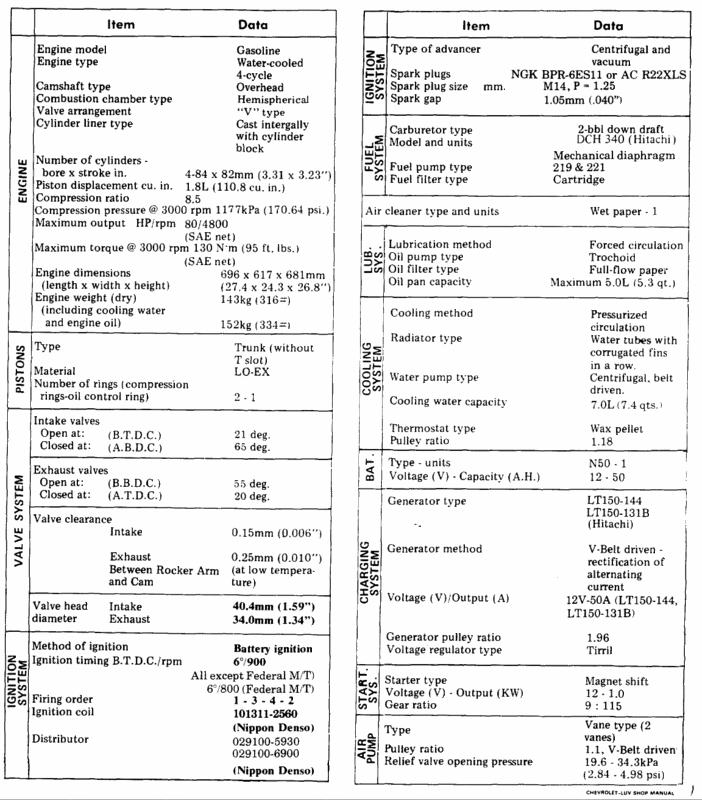 let me know if you need more info.