On my Luv I have some old-school looking Slot Mags, and I personally dig the way they look, I am not sure where you can get a similar set.
Also I have a spare set of rims that came with my Luv when I bought em, the tread is bad but the rims are cool Ill toss up a pic of a comparable set of rims if you're interested, your tag said you live in Portland, I'm just a ways North in Washington.
I should note that both sets of mine are 15" Rims. The ones I'm willing to pass off are 6" wide.
Attachment:
File comment: The spare set look like these. Just with the Luv lug pattern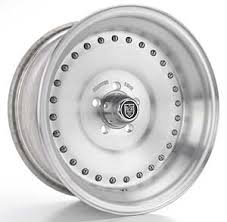 Centerlines.jpg [ 6.62 KiB | Viewed 2275 times ]