If you drill the stock LUV rotors to the small Ford pattern, you will not have to remove the 2 bolts, just a small amount of the head on a couple, but none of the shank. I have been deep into the 8's in the 1/4 on that set up...
The only 'bolt in' kit is made by Aerospace brakes, and it calls for some slight modding of the stock spindle, and it moves the wheels out slightly, not in. I had some tubular a arms built, ended up due to the caster being off fabbing a set of adjustable uppers. I had the arms built one inch narrower per side, and I used pinto spindles with Willwood rotors and discs. A LOT of work, but it finally turned out nice, plus it stops on a dime.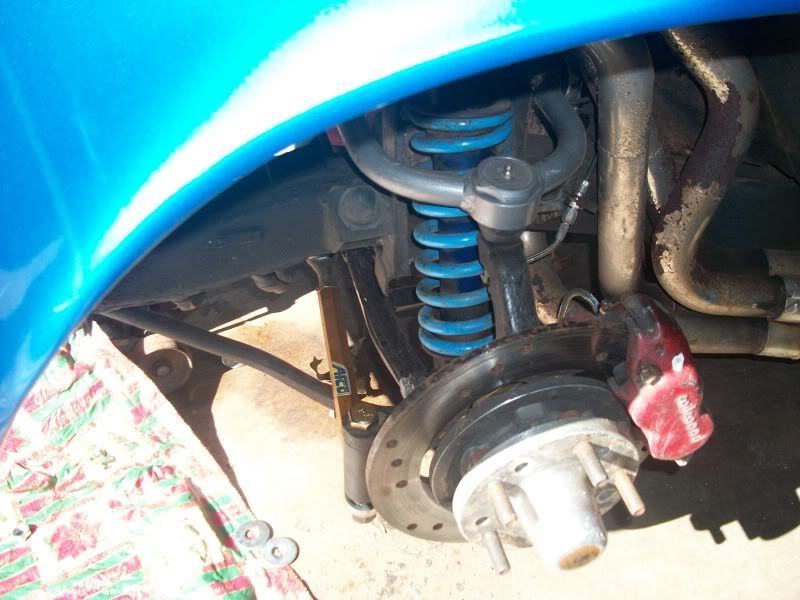 The toyota rotor swap utilizes all the LUV parts such as spindle and caliper, a spacer is needed to be machined to fit, track width remains the same. The S10 swap is adding weight, there is almosst 30 lbs difference in weight total from stock to s10 swap, and 22 lbs less from stock if you go the pinto/willwood route like I did...
left to right, stock, s10, pinto