I have this smog delete plug kit for $20 shipped, payable via PayPal. PM me.
A 12mm installation tool for the EGR plugs is included & you may not need the O2 fitting plug.
Fits G180Z, G200Z, 4ZD1, 4ZE1 engines.
Attachments: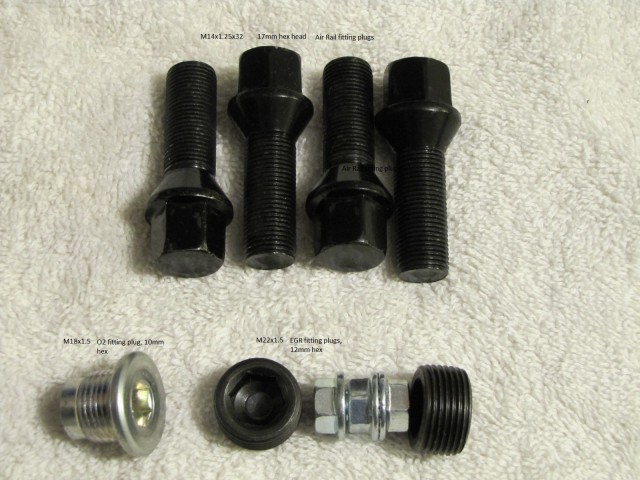 Smog Fitting Plugs.JPG [ 565.7 KiB | Viewed 3183 times ]

_________________
'78 Chevy LUV,1.9,4sp,headers,31's,SAS Dana 30,Dana 20,SOA rear w/Aussie Locker, rough body, bought new 12/4/78.
'87 Trooper,2.3,5sp,headers,31's,ball joint flip & spacer,Aussie Locker rear,Superwinch hubs,brush guard w/5.5K winch,more to come.