I drove by a Shell Station today in Auburn (CA), and saw a tricked out Luv that was Orange with a Chrome rollbar. I was going to stop, but the guy was gone by the time I turned around.

Just awanted to hear the what the guy had done to the truck.
Thanks!
_________________
1980 Luv 4x4 with a 5 speed tranny.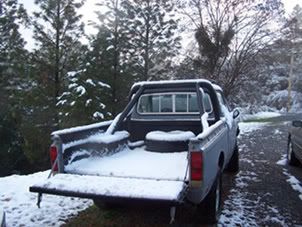 "When all else fails, follow the directions".