So this weekend the LUV finally got a much needed bath!
I taped up the hole in the windshield to help prevent more water damage and went easy with the hose around it. I didn't dare try washing the roof yet for fear of the windshield or my tape job not holding up.
My girlfriend even got the LUV bug and help me wash it. It helps that the truck is her favorite color.
After some serious elbow grease and simple green, it started to look like a truck again!
After the outside was nice and clean I took the old seat out.
Man there was a lot of dirt under there.
Took out the floor liner and vacuumed it all out.
Only two small holes in the floor pans. But once I sand it down a bit I'll know what I have to work with.
I scored a bench seat out of a Nissan pick up for $20 on craigslist this weekend.
I'm happy that it has an arm rest!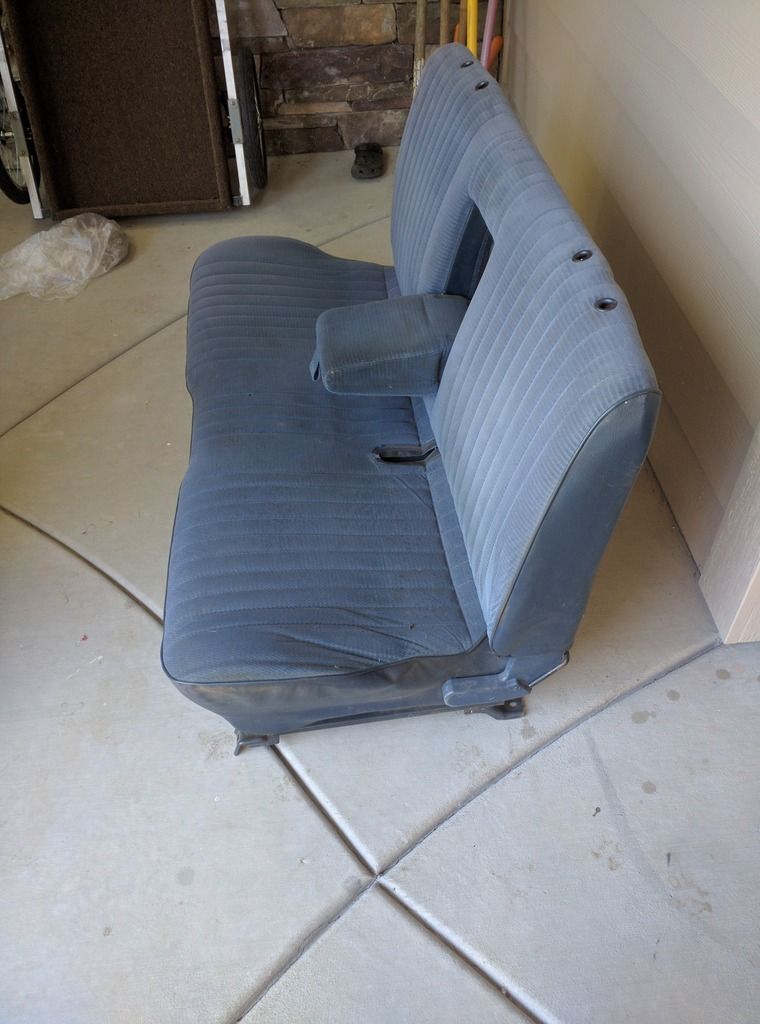 So I cleaned it up a bit and put it in the truck to check out the fit.
I will have to make some new mounts for it. But I'm really happy with it!
I also picked up a fuel pump but didn't have enough time yesterday to install.
And I'm watching a couple Weber carbs on Ebay right now.