I know its been a while since I did any updates on the truck but I thought yall would like some more Luv Porn.
(sorry most of my pictures from photobucket don't work anymore. I made a album for the luv and when I moved them it screwed up all the links and I can't edit my posts.)
After I got the truck running I cruised it on the street some to work out the bugs then took it to the track. First pass I made a easy launch and short shifted, ended up running a 10.8@124 on motor trying to get a feel for the truck at speed. Next pass I stalled the converter up a little and brought the RPMs up in the shift to about 6500 then about 900ft I felt a shake and shut the motor off. Ended up breaking the #6 rod but ran a 10.6 breaking at 900ft and never got to spray it.

After that the truck sat for a couple months until we threw a cheap little motor 355 together and took it to the track for a truck race. Truck ran 11.8s on motor but then we turned on a 100shot and the truck went 10.2@134 (I guess the tight converter liked the nitrous) Well after the truck race the motor was pulled out and the truck sat while I gathered parts for it with spare money (with two other drag cars it took a while)
Here is the broke rod.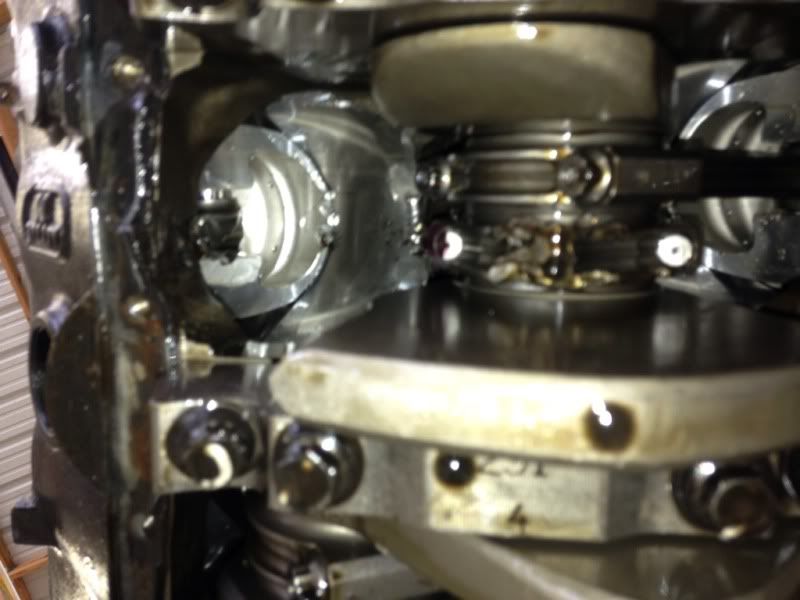 Here are some updates on the truck.
I took the motor with the broke rod and had the compression knocked out so I can build a turbo system (it was 13.5:1 so to run it on the street was expensive in fuel) I also changed just about everything else with the motor only re-using the block and crank. I then started ordering everything to make the truck turboed. Turbo, Holley EFI, A/W intercooler with Ice Tank, Injectors ETC.
Things are starting to shape up and the truck is getting close to running again and should be a nasty little street ride when it is finished.
Here is the motor dropped in trying to get ideas for turbo mounting.
This should give you a better idea of the Turbo size.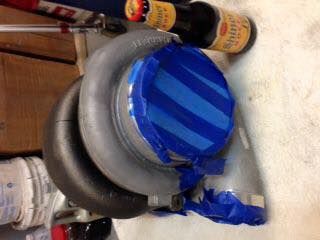 Parts rolling in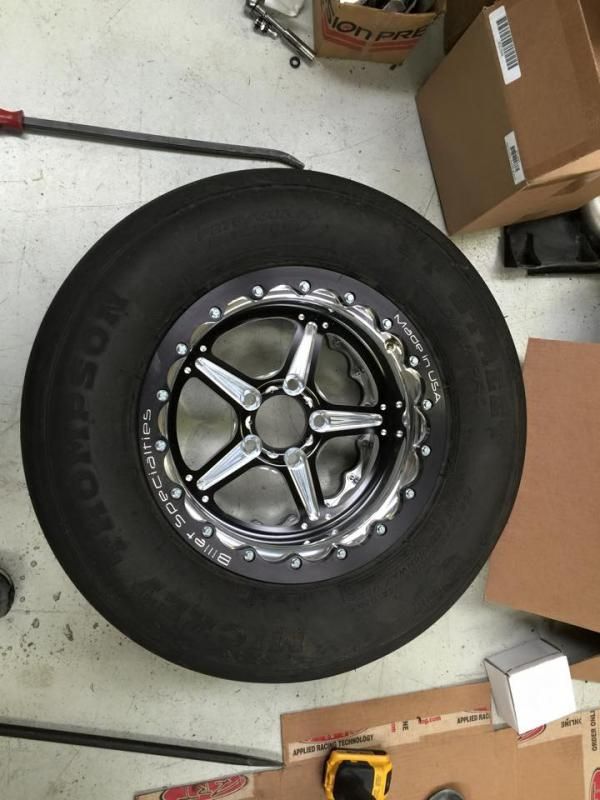 Dropping it off for the turbo kit.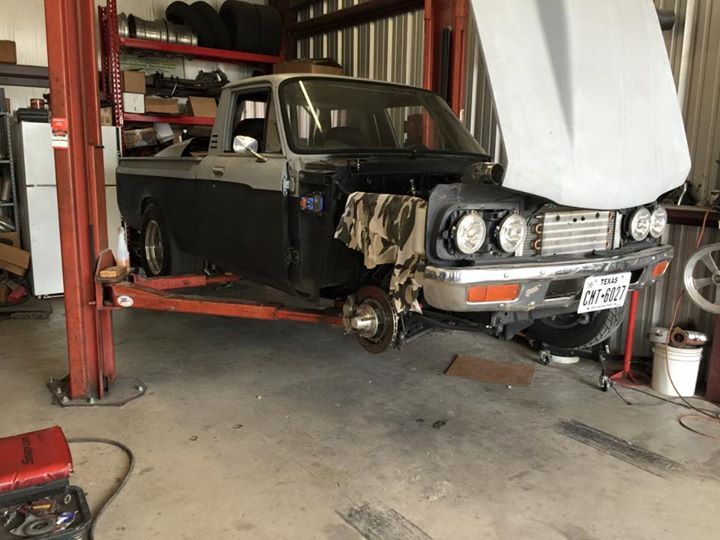 Here is the turbo kit being fabbed up by a friend of mine. He is doing awesome work packing it into such a tight engine compartment.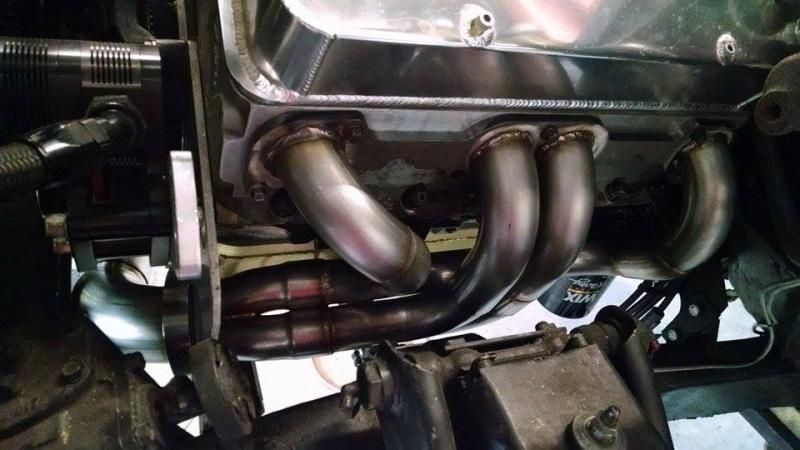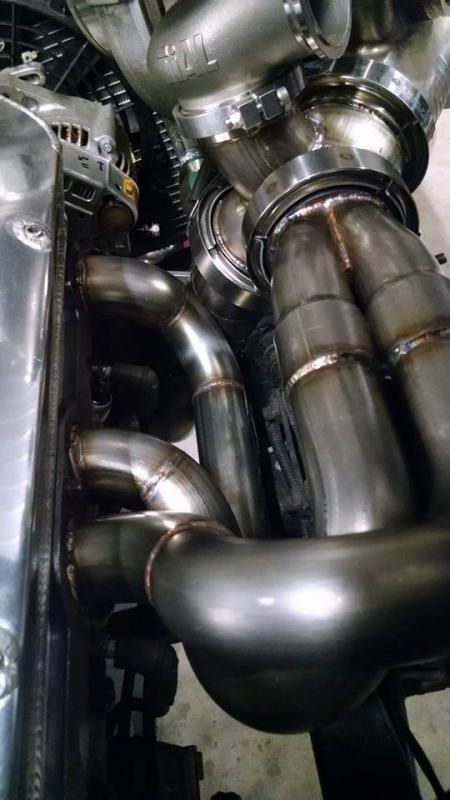 Needless to say I am a little excited to drive this thing again.