I know the feeling.. I learned the hard way on the first one I did.
The last thing I want you to do is second guess yourself.
But, you do want it to work right the first time

You are close enough (from what I can see) that it wont be difficult to tune up.
Below I will post a couple of diagrams to help you see the picture.
Here is how you adjust. Look at line #2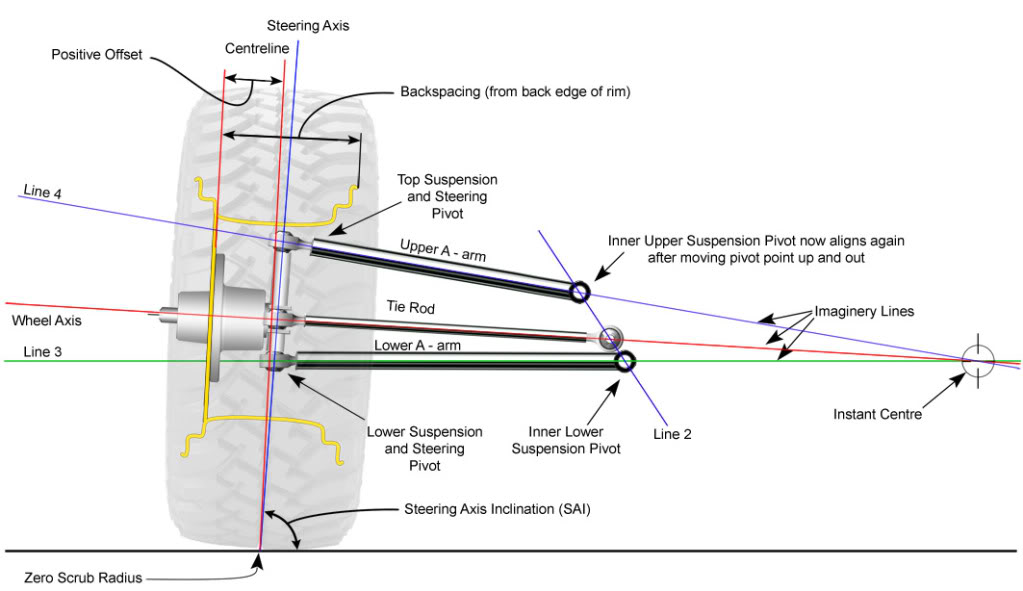 Again, Look at line #2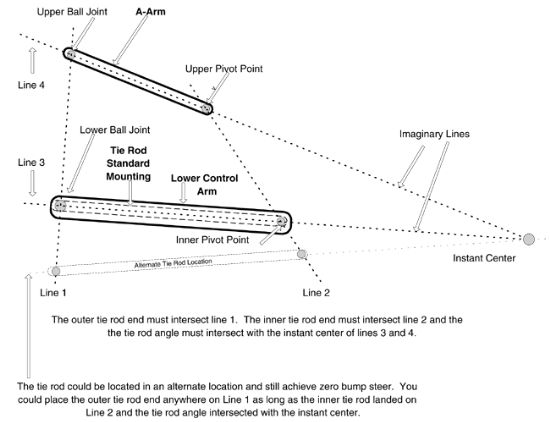 That intersecting line between the upper control arm mounting point, lower control arm mounting point and the joint on the rack is very critical.
If these don't line up you will create a binding effect as the suspension tries to travel.
When I build my front ends I take a big piece of cardboard and draw out the frame rails. (Leaving room for the control arms and spindles)
Next I draw my rack in place.. This give me a reference for the pivot point for the rack.
Then I mark the locations for the spindle (taking consideration of total track width as if the tires were on)
Now you can draw in your upper and lower control arms.
Finally, You now have a reference point for your a-arm mounting locations.
For testing make the pieces out of cardboard and connect everything with welding wire..
Cycle the pieces. If you are off the wire will bend where there is a bind.
Good info here too.
http://dazed.home.bresnan.net/suspension101
Hope it helps.
Mike