alright got a lot of misc done today
fixed the leaking remote oil filter adapter, and the leaking carb o ring that somehow broke in half and got forced into the fuel passage, got the tach wired up and mounted, made a plexiglass mount for my mechanical oil pressure gauge and installed it, put anti sieze on every exhaust system bolt, installed the gaskets in the exhaust flanges behind my xmember, fixed a leaking coolant port plug i forgot to tighten down before, filled the radiator the rest of the way, tested my electric fan, strapped down my battery box, mounted my clutch fluid resovoir where the stock fuse box was, shortened and rewelded the push rod for the clutch master cyl and ran the line from the res to the cyl, extended the clutch pedal arm about 3/4" to get a better angle on the pushrod into the cyl, added a pedal stop to the clutch so it doesnt sit farther up than the brake when it is at rest, went around and toqrued down anything i had any doubt about, can you tell i was busy today yet? im sure there was more i forgot today was a very productive day.
all i have left is setting the timing, adding clutch fluid and bleeding the system and dialing the carb in getting excited as hell to be so close to done
pic of my plexi mount for the oil pres gauge, when i get the rest of the aftermarket gauges i will finish the plexi piece i have cut out for the full cluster out of the same material. i replaced the dash vent with this piece. it looks crooked because it was just sitting on those screws and not tightened in yet
ans the tach mounted infront of speedo because the stock one wont work with my trans anyway. steering wheel reflection makes it look cracked o.O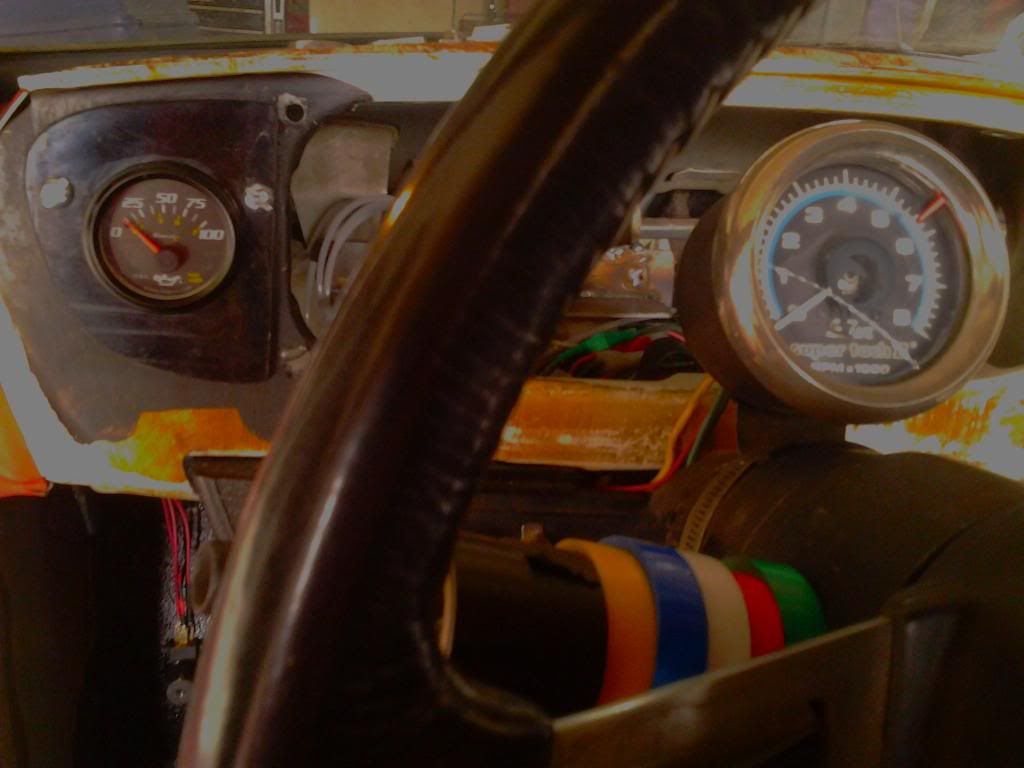 _________________
Luvless

1980 Mikado-Sold.
1993 Lexus SC400 my Daily
2004 Yamaha WR250F my new love in life
2016 Toyota Camry my girls ride