hello boys and girls
decided i might chuck a build up of where im at with it now as there will be some decent updates coming this way in the near future
waiting on an application back from transport.
its a 1980 izuzu kb 25, picked it up for 300 which was a steel with new clutch and 6 months rego! havent got any pics of where it started life on this computer.
anyways since then its seen a grinder, welder, bog, sander and plenty of other tools and this is where its at now
shaved doors, guards and tailgate
sheeted tub
lowered
moonies
and is primed ready for paint
future mods.
new heart
notch
re sheet the tub
rollpan
shave/mod front bumper
paint
bagged ass end
custom interior including sheet or glassed dash
20's maybe 22's
paint
brake upgrade
clean up engine bay
heres a few pics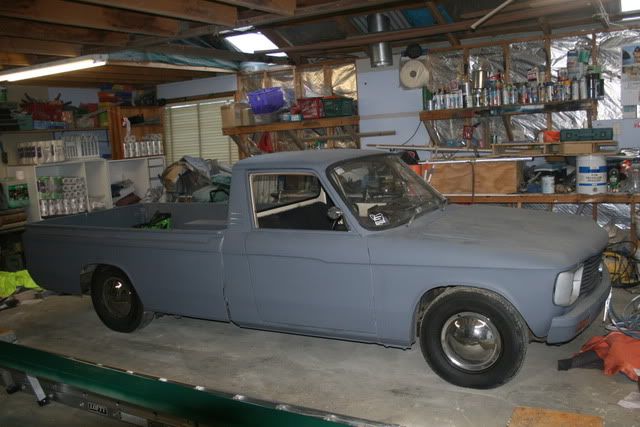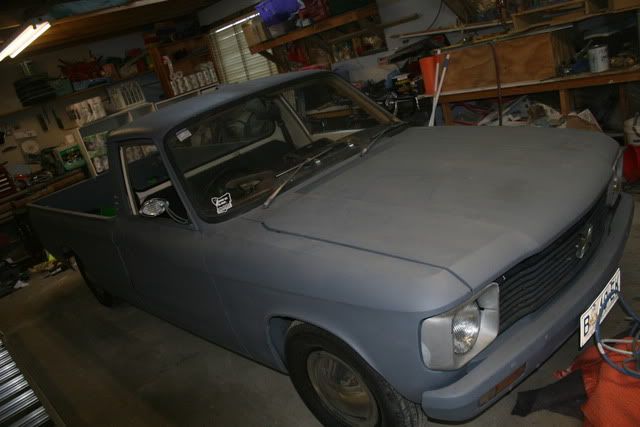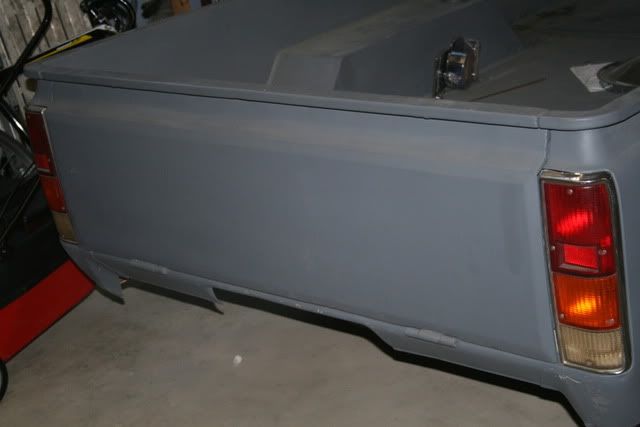 and this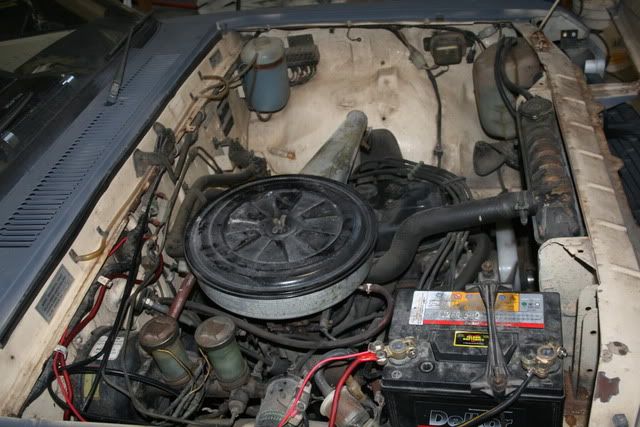 will be replaced with this