Ok So Ive been fairly busy the last week or so since I picked this little luv up.
I jumped in head first and started getting rid of the rust in the floor boards. I started with a liberal application of muriatic acid to eat away the thickest rust and leave shiny steel that I could weld up. (This stuff has to be thouroughly nutralized). I found that the pasenger side was a little worse than the drivers side but not really that bad. Got it all welded up and ground down and painted it with a roll on bed liner... I used a full gallon in probably 9 coats.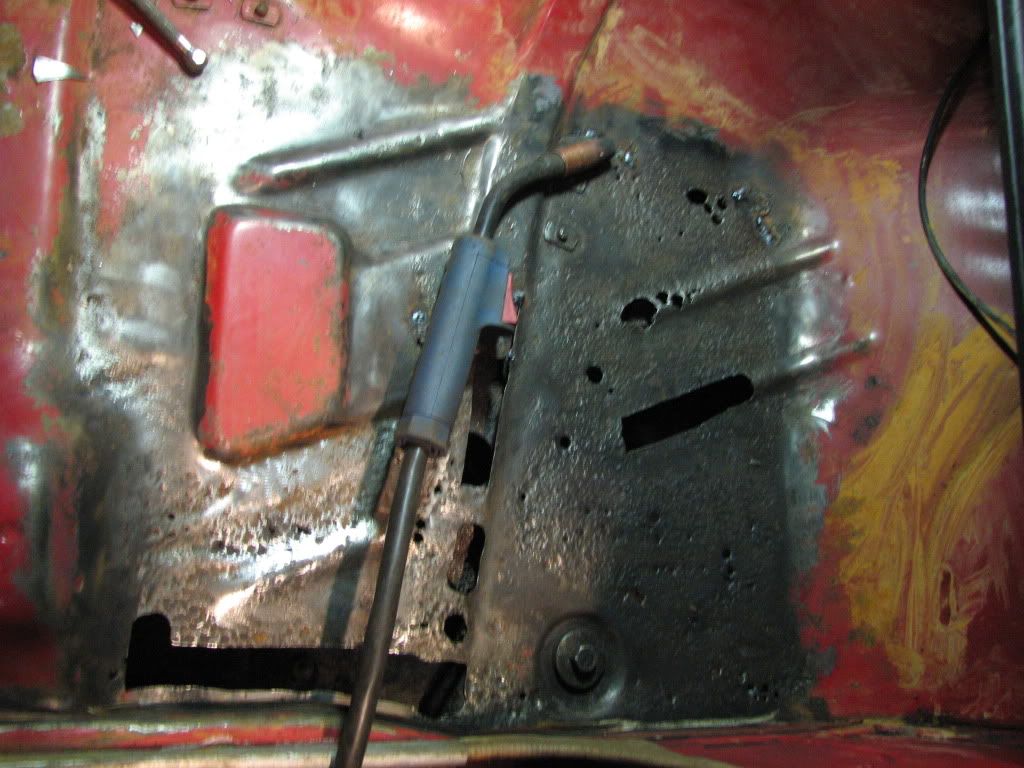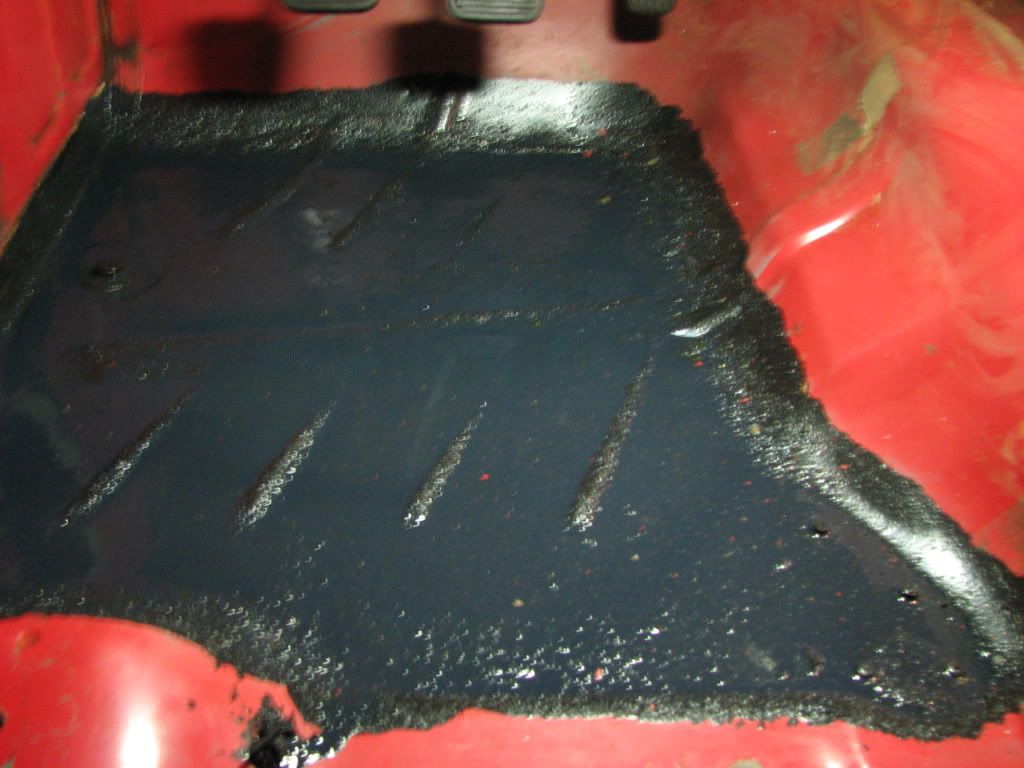 While the first couple coats were setting up I ran to a couple wrecking yards to try to find a few goodies Ive read about on here like a distributor from a later moddle isuzu 1.8. A center console from something, to fit between the honda seats I posted in my introduction post. I also wanted to find a snorkle tube type thing to convert to an open air type air filter, and maby an electric or clutch fan.
I had no luck whatsoever in finding a pup or any compatible isuzu to skab a dist from but did manage to find a center console from a 90's moddle chevy blazer that was close enough demention wise that I can make it work. The last yard I hit had a luv with the stock General Lee rims and a good set of tires that they let me have for $200.00 Not much else useable on it tho. Well least that I need.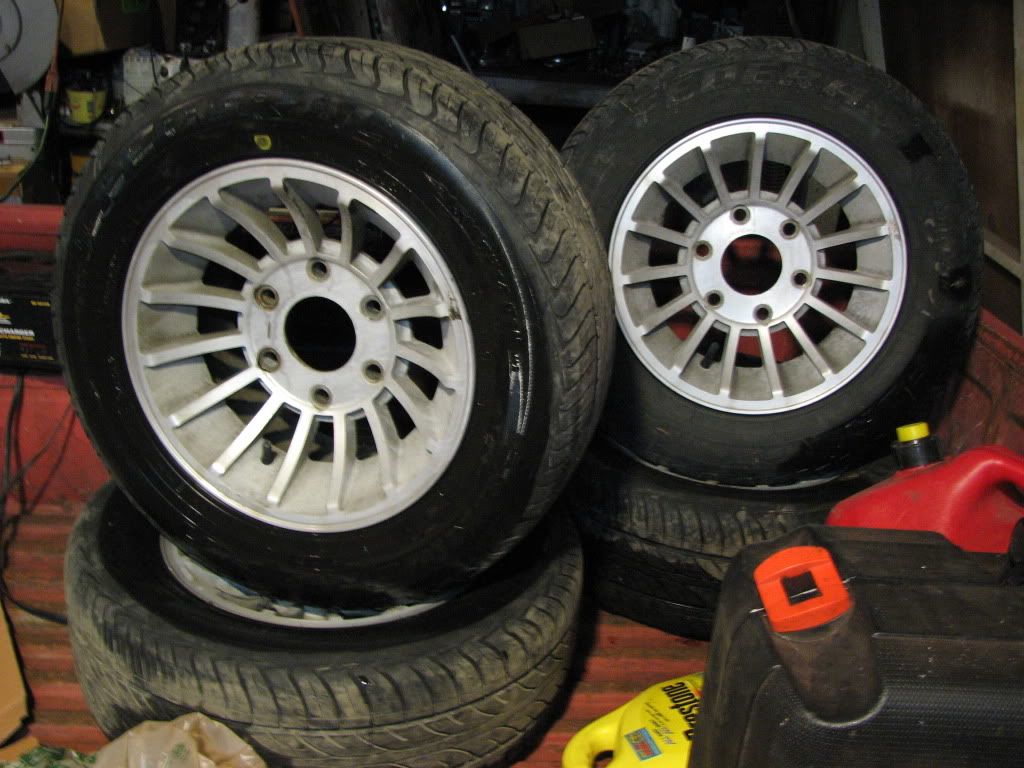 I didnt realize that the lug nuts were a the weird centering ones or I'd have grabed those too.
On the way home I hit the HW store and picked up some all weather carper and carpet tape and stuff.
I finished off the floors and started removing all the Emissions stuff to decluter the engin bay and free up some more ponys..Well ok Mebby 1 or 2. (No emisions for there in WA state anymore).
I have saved all of this emissions stuff and it is all in remarkably good shape. If anyone wants it Its yours. you just pay the shipping. Im not going to hold onto it for too long.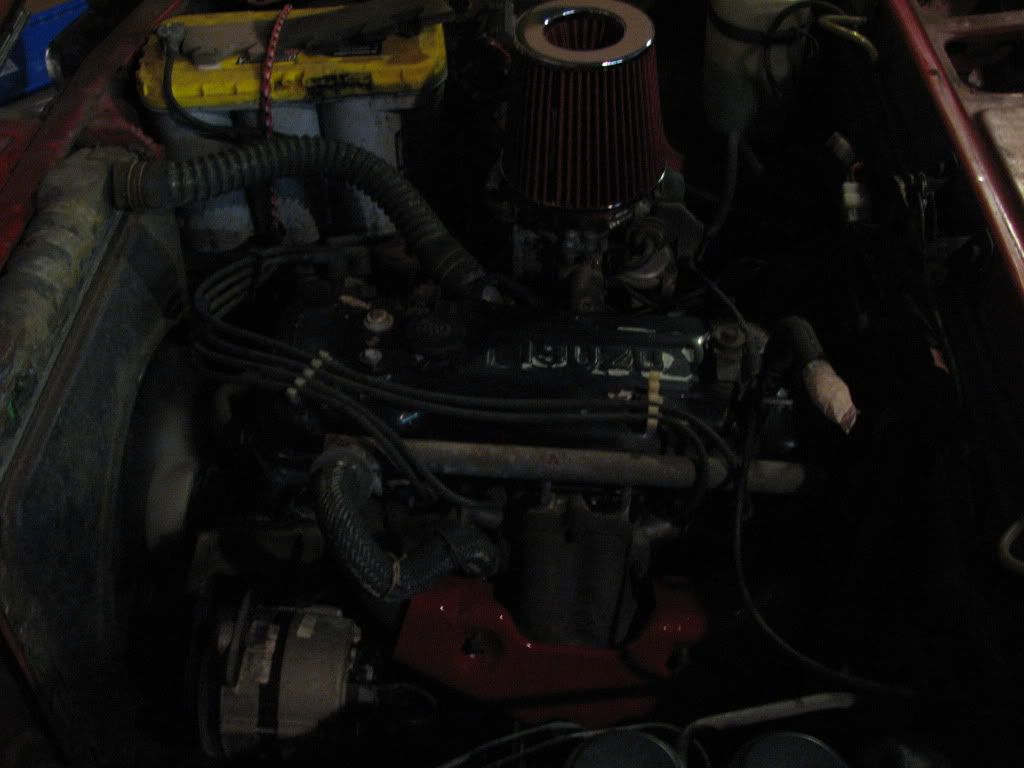 I think I have a lead on a webber from a guy I gave a running chev 350 to so hopefully that'll pan out.
Once the bed liner was all cured I mocked up the seats and console... I think this is gonna look pretty good.. Ill have to do some modification to the console cause the blazer was an automatic with the shifter and e-break in the console but I think it'll work nice.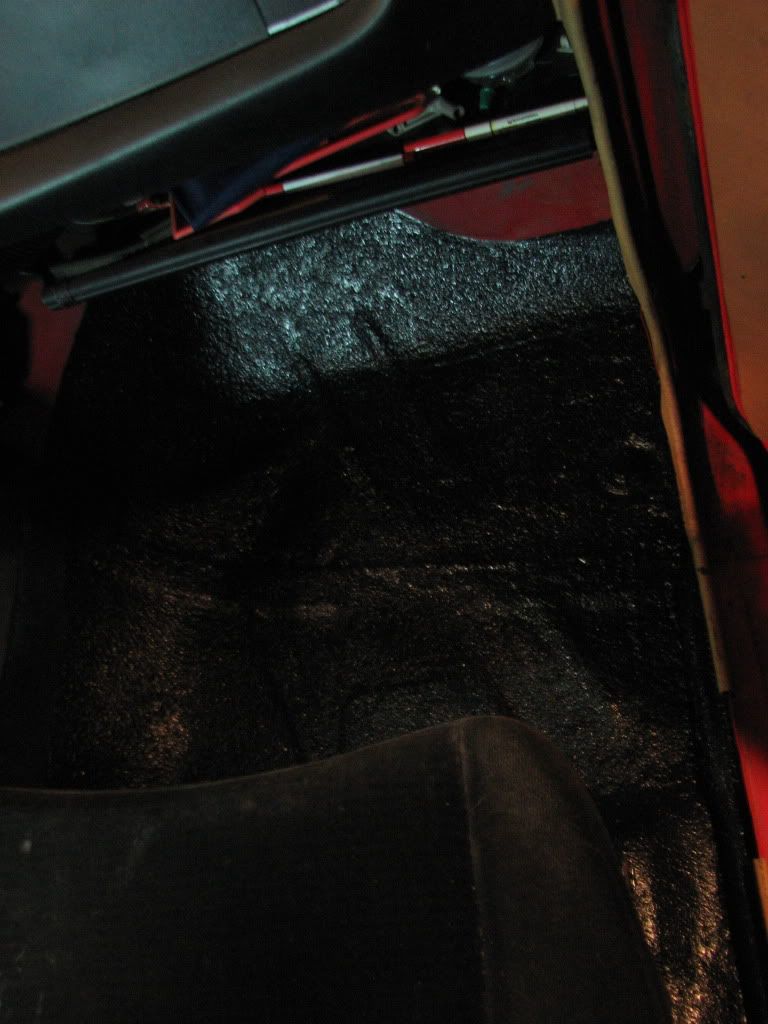 Once I was satisfied with the seat placement and finished the mounts I pulled the seats and console out and started on the carpet. If you've never done this before its a long slow process of tucking things where you want them and folding and cutting and thinking and cutting and folding and Uhhhhh.
If ya take your time it turns out fairly nice tho.
I finally got the carpet mostly finished on the floor and mounted the seats and belts and put the center console in its final resting place.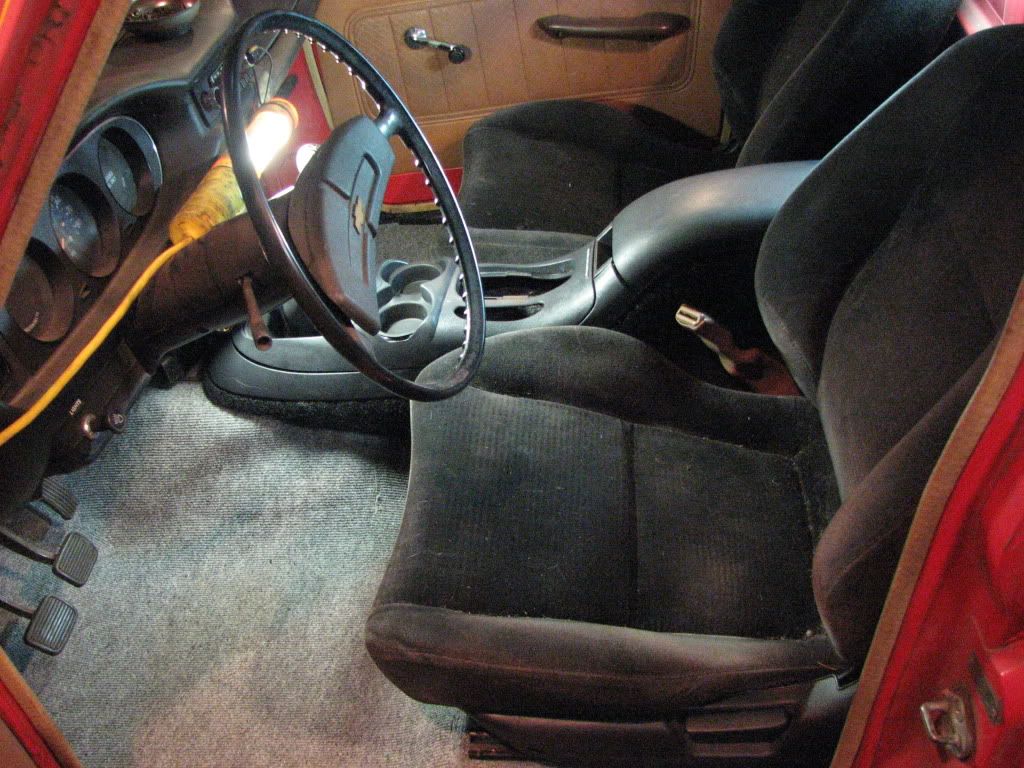 Tomorrow I'll probably finish the center console off and get it mounted and bebby start on the door pannels.