I've got my hubs off my luv to replace some wheel studs. I'm going to replace the wheel bearings and grease seals.
I got the new grease seals in the mail, but they look a difference design. The diameter looks like it will work. However the new seal has a inner and outer lip to it. The smaller circumfrence lip has to go downward. but by being place into the hub the cup part (or open part) of the seal faces the opposite way. I'm not sure if it will hold the grease in. See pictures attached. Old grease fitting is on the Left side.
_________________
1980 Luv 4x4 with a 5 speed tranny.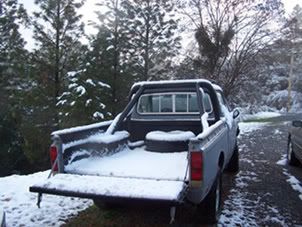 "When all else fails, follow the directions".