Managed to get around traffic and check that luv out.
It is sporting what looks like no lift of very minimal lift.. on 32 x 11.5 R15s
Some very full but uncut rear wheel wells, note the hilarious coffee can exhaust tip...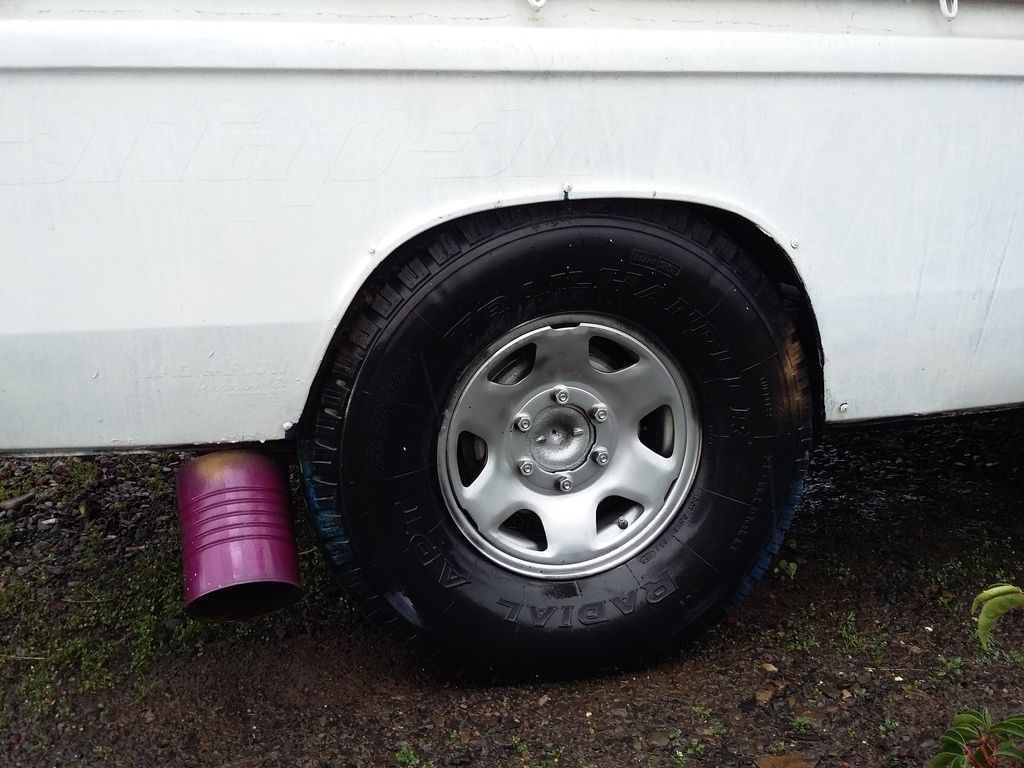 Fronts about flush with fender. There were some flares screwed on at one point..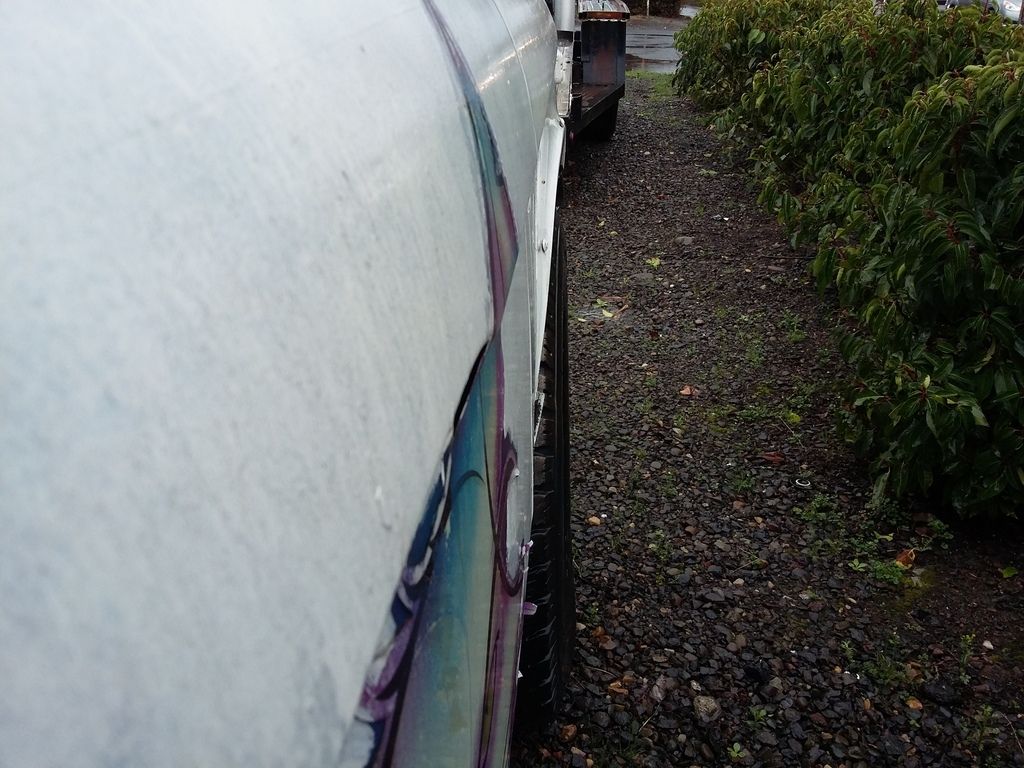 Very minimal fender trim in front of front wheel
Little behind front wheel too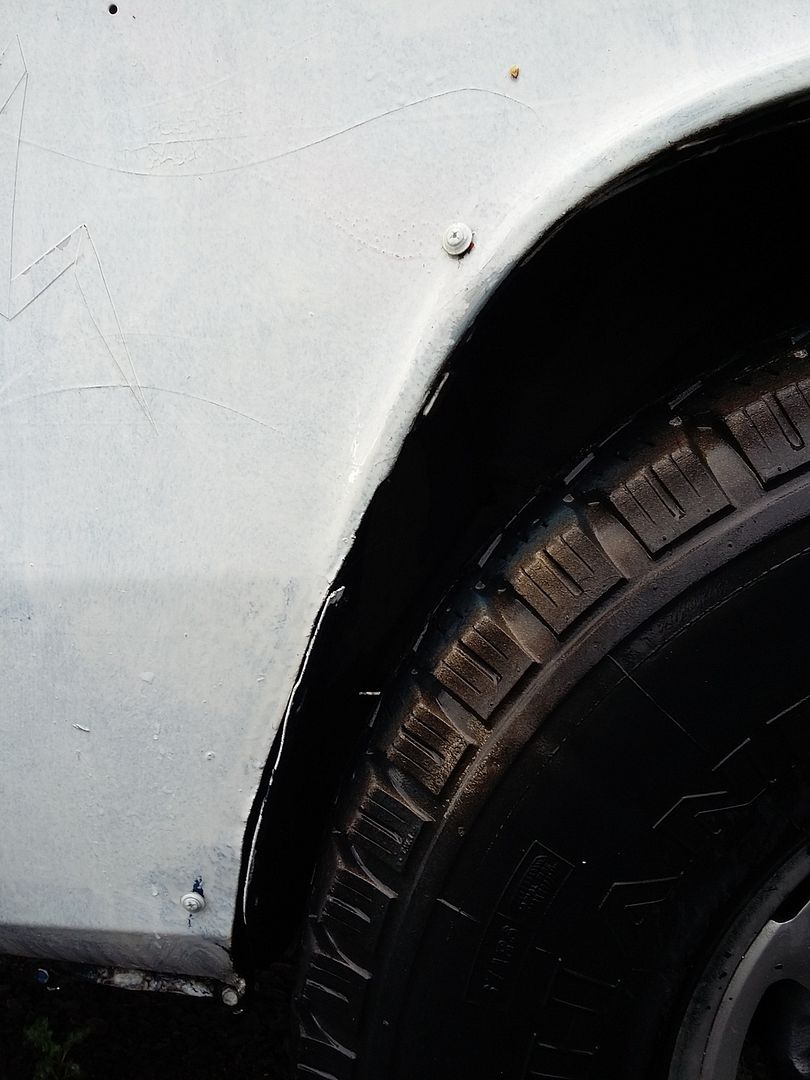 From what I can see the rear isn't lifted any, no spring over, blocks or anything. Haven't crawled under mine to confirm by they look like stock springs, under a lot of load due to the huge steel framed sign holder welded to the frame. Several hundred lbs at minimum.. anyone spot something im missing?
So it isn't a "clean fit" but 32x11.5s can be crammed in apparently... 31x9.5s with a little lift may not be as wild as I thought
_________________
Luvless

1980 Mikado-Sold.
1993 Lexus SC400 my Daily
2004 Yamaha WR250F my new love in life
2016 Toyota Camry my girls ride