Crappy cell pics of my anniversary cook as I can't find my camera. So not all is shown. I did 3 rib eye's for the brood, and a New York Strip for me., all Prime Black Angus...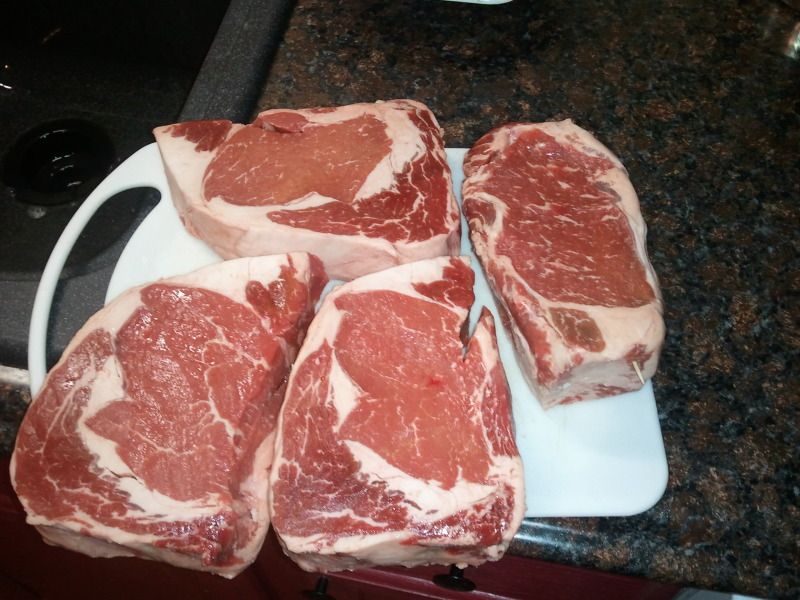 Did a Santa Maria style rub on mine and the kids, and a cherry based rub my wife likes...
Cored some sweet onions, a pat of butter in the core, coated with olive oil and added mild rub to them and let them sweat...
Did the same wih some granny smith apples, but the got a spicy Habenero rub that is awesome, but frigging hot if you go overboard...
ALso grilled some Jalepeno rolls and some sweet corn with a mayo slather and some rub, along with some potato salad, but the pics are crappy...
So... here is a money shot of the strip, and the crappy pic does not do justice...
And I finished off the apples with some Mozerella in the core and drizzeled with Honey...