My pops retired effective Friday. My mom wanted some schmoke for a smallish celebration gathering. I loaded up both UDS drums and other stuff and offloaded the day before, and arrived @ 6:30am to set up. Got both drums rolling, installed my second Maverick ET-732 (digital remote thermometer) and dropped the meats below on @ 8:00am (central). A 11lb butt, I rubbed with my own rub, and a 9 lb brisky rubbed as we with the same rub. (I know it is smallish, but the amount of food would feed 4 times the guest list as it was, lol...) and 2 maple naked fatties I rubbed with some spicy apple rub for some peach and bourbon baked beans...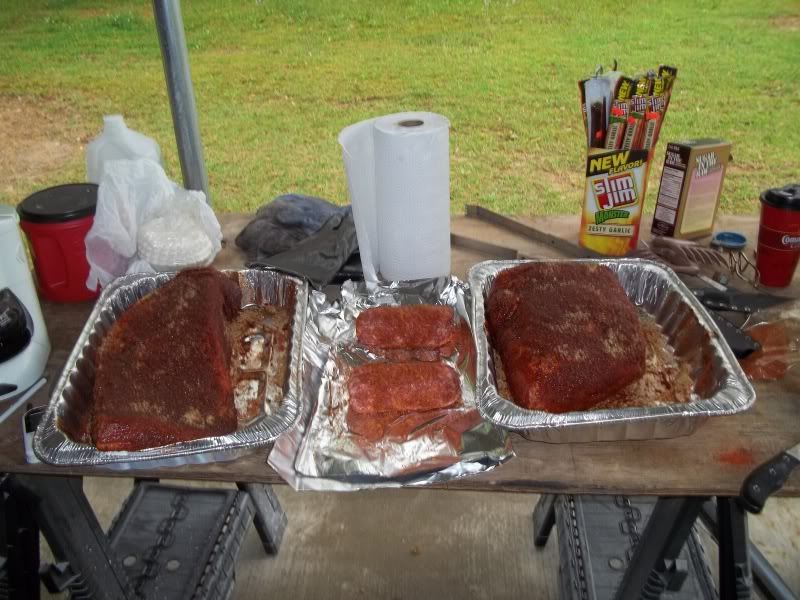 I went hotnfast (sorta), as I was shooting for a 5:00pm grubfest. I foiled the brisky @ 165, 2 hours in, after separating the point and @ 12:15, I coolered the flat. I moved the point over to the butt drum, and added my first brined turkey to the other drum. (flavored brine, and a pecan rub) Coolered the butt @ 3:45pm, and put the peach bourbon beans I had been slowly congealing in the crock pot into a pan and hit the smoker with those, along with some Jalepeno and chedder smoked venison sausage, and some local smoked sausage.. At 4:45pm, I pulled the butt, sliced the brisky, cut the links, brought the beans in, and @ 4:58 pm, I brought the turkey in...
(Can't believe I got it all in on time)
Shot of it all...
Pulled butt and sausage...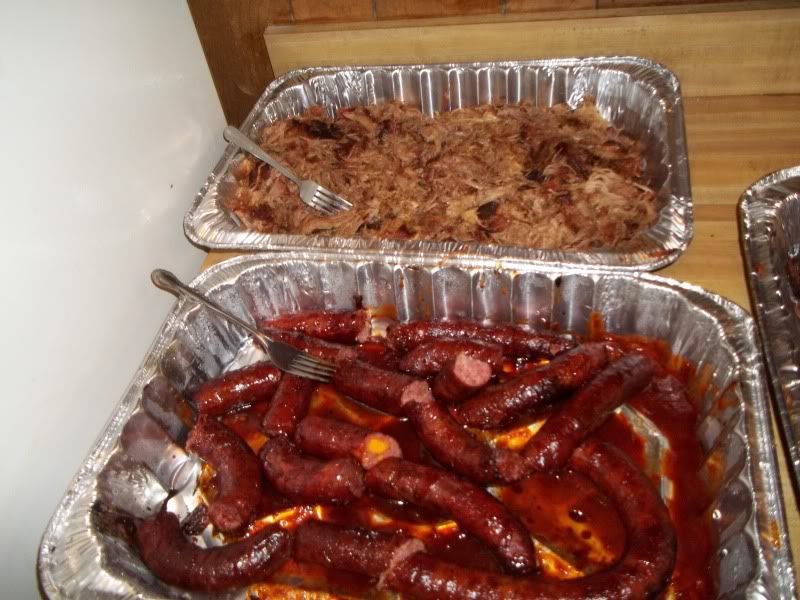 Easily my best brisket, and pick quality is poor, it had a nice ring...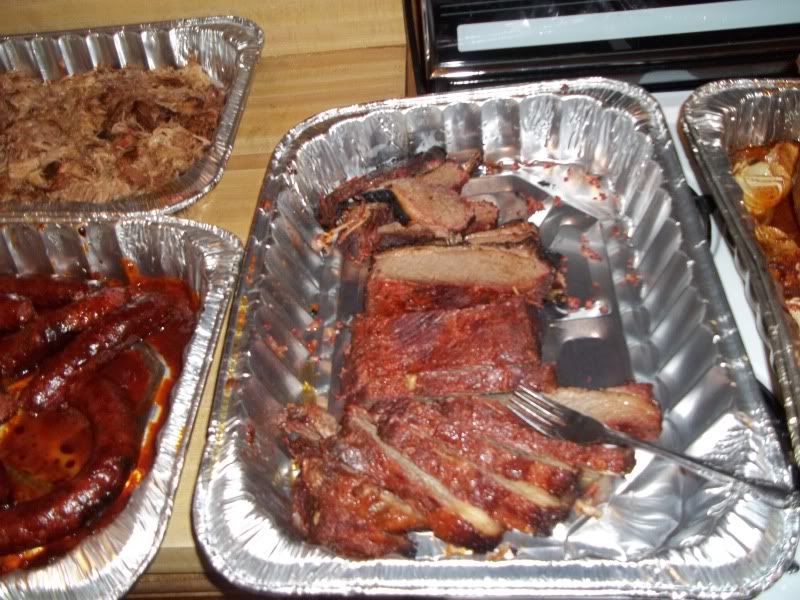 And the bird...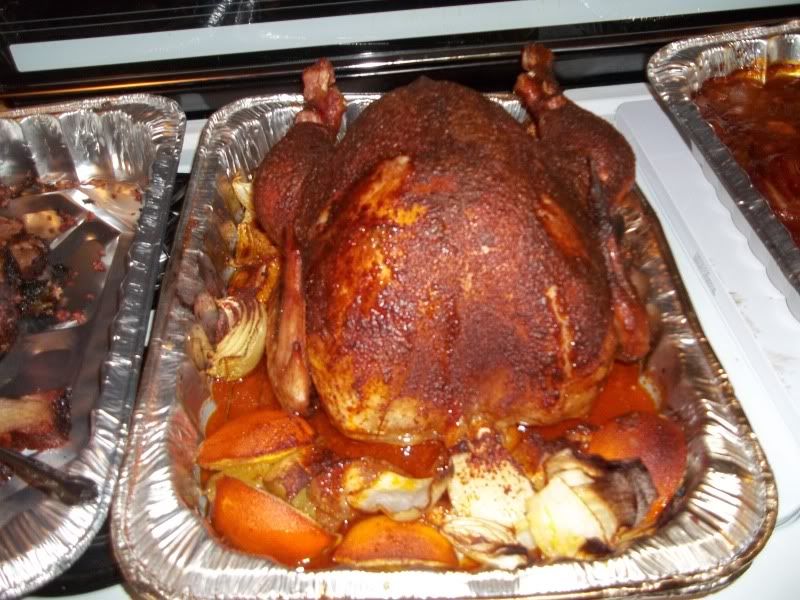 Raves from all, easily the juiciest turkey I ever had anywhere, and the beans were a big hit...
Sides were coleslaw, corn on the cob, tater salad, some appetizers I never looked at, and desserts.
No money shots, as I was elbowed aside, and the burnt ends never made it to a plate for a pic...
Great time by all, I thoroughly enjoyed the cook (since it was relative stress free) ...