Occasionally work on this thing as I get time.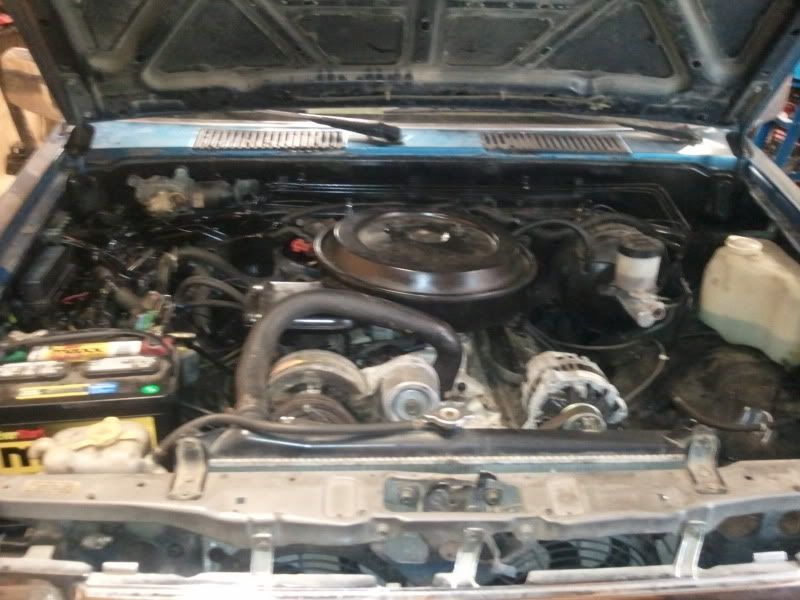 Pretty much finished up the engine wiring I hope. This is as clean as it will get, lol...
Going to finish up the stuff this weekend in the inerior and reinstall my buckets and console, got an appointment with the muffler shop monday..
Then I got to go back stockish with the trans. I converted it to non VSS like I had in my v8 blazer, but since this one has an ECM, it needs the VSS info, according to the FI board gurus. Then I will need to get an mechanical speedometer to VSS adapter from JTR so I can keep my stock Nissan speedometer...